The savory side of yogurt
August 18, 2016 by Darcie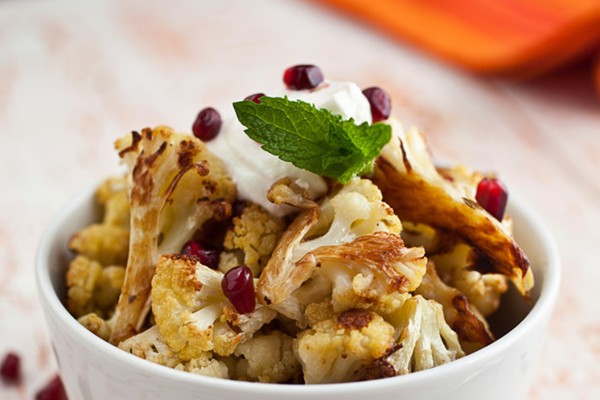 Despite being a fermented product, which inherently means it has a sour base, yogurt has developed a reputation for being on the sweet side. That's because we are most familiar with the highly-sweetened, fruit-enriched product often served for breakfast. But as Tasting Table points out, yogurt has a place in savory applications – even for breakfast.
Many of us have probably already dipped our toes into the savory applications for yogurt in sauces such as raita and tzatziki. These sauces only scratch the surface for savory yogurt uses. Tasting Table uses Mediterranean flavors as inspiration to create a savory take on a yogurt breakfast parfait, using a savory granola to add crunch without the sugar.
Anyone who's cooked out of Yotam Ottolenghi's cookbooks knows that the chef has a fondness for using yogurt in savory dishes. Not only does it make great sauces, yogurt's acidity makes it work wonderfully as a marinade in lamb dishes, chicken tikka masala, and more. Chicago chef Ricardo Jarquin uses yogurt in heavy braised dishes, mixing herbs, lemon zest and salt into Greek yogurt as a finishing sauce. "It brightens up the dish and makes it a little less rich and heavy," he says.
The EYB Library is chock full of savory yogurt recipe. Get started with these Member favorites:
Cumin seed roasted cauliflower with salted yogurt, mint, and pomegranate seeds from Cook This Now by Melissa Clark (pictured top)
Yogurt flatbreads with barley and mushrooms from Plenty by Yotam Ottolenghi
Chicken marinated in yogurt with Georgian plum sauce from Crazy Water, Pickled Lemons by Diana Henry
Razia Syed's chicken with an almond yogurt sauce (Murghi korma) from 660 Curries by Raghavan Iyer
Lamb manti with yoghurt, sumac and dried mint from Australian Gourmet Traveller Magazine