Using dried vs. fresh herbs
August 17, 2016 by Darcie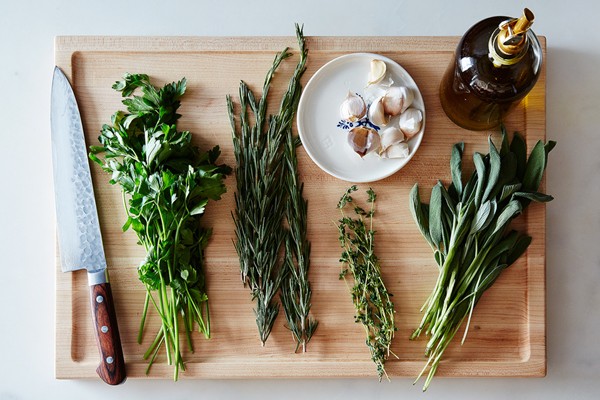 Plenty of recipes call for fresh herbs, but in others you'll see dried herbs specified. You might be tempted to substitute fresh for dried whenever possible, but you shouldn't just do it reflexively, according to J. Kenji López-Alt of The Food Lab. In many cases you are better off with dried herbs, he says.
The reason that some herbs are just as good – perhaps even better – when dried has to do with type of plant and the climate in which they are grown. Savory herbs like oregano and marjoram "that tend to grow in hot, relatively dry climates- like oregano, for instance-have flavor compounds that are stable at high temperatures and are well contained within the leaf," says Kenji. Other, more delicate herbs like parsley and cilantro have flavor compounds that are more volatile than water, which means that their flavors dissipate as the moisture leaves.
The article provides a chart listing which herbs are fine to use when dried, including the oregano and rosemary mentioned above, along with thyme and rosemary. A rule of thumb that you can use is that herbs with woody stalks can usually be used dried, but those with delicate stems are better used when fresh. And as with any spice, you should frequently rotate your dried herbs, because even though the flavor compounds are more stable, they will diminish over time.
Photo of How to make an herb rub without a recipe from indexed blog Food52