The hottest thing in chicken
May 23, 2016 by Darcie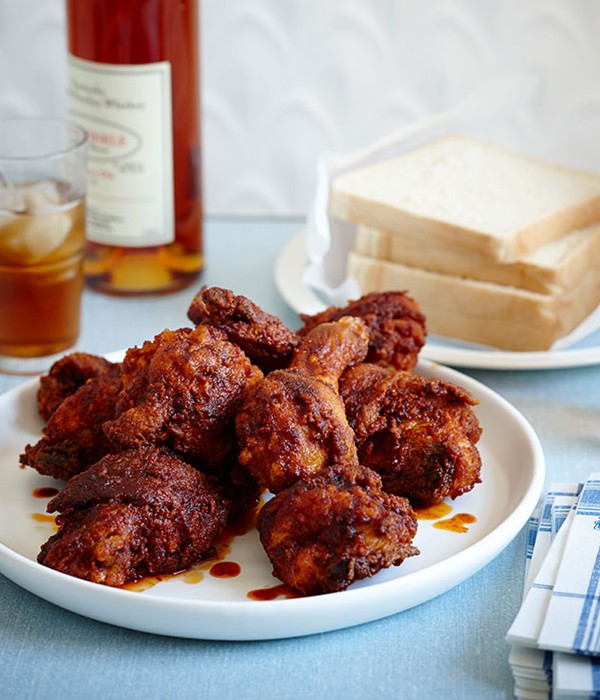 A new fried chicken craze is sweeping across the US. Originating in Tennessee, Nashville hot chicken is spreading like wildfire. It's already spawned a new restaurant chain that plans to spread from Ohio to Florida.
Nashville hot chicken has a backstory as spicy as its taste. Back in the 1930s, Nashville was home to a handsome man named Thornton Prince who had a reputation as a womanizer. He apparently made one woman so angry that she devised a punishment for him. Instead of preparing him a regular breakfast, she made him fried chicken. But it was no ordinary fried chicken – the woman raided her spice cabinet hoping to make the dish too fiery to eat. Her plan backfired, however. Prince loved the chicken so much he shared it with his brothers. Together, they started Prince's Chicken Shack and started selling the spicy chicken to people in the neighborhood.
Hot chicken remained mostly a neighborhood phenomenon until 2007, when the first Hot Chicken Festival was held. The festival was the brainchild of Nashville's outgoing mayor, Bill Purcell, who was looking for a way to celebrate the city and its upcoming bicentennial. The festival became an annual tradition, growing in popularity each year. Recently, the hot chicken phenomenon was recognized by the James Beard Foundation, which gave Prince's Chicken Shack an American Classic Award for inventing the dish.
Now Nashville hot chicken is popping up everywhere. If you don't have plans to travel to Tennessee, you can experience a version of the dish in the comfort of your own (hopefully air-conditioned) home. The EYB Library contains a handful of hot chicken recipes, including the Nashville hot chicken recipe from Southern chef Sean Brock by way of Australian Gourmet Traveller Magazine pictured above.