Eric Ripert on how his mother's cooking kept them close
May 14, 2016 by Darcie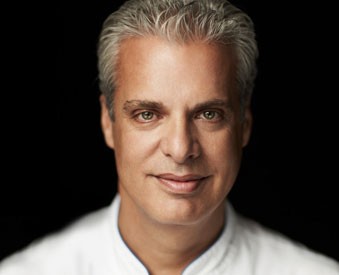 Eric Ripert is the chef and part-owner of Le Bernardin, a Michelin three-starred restaurnt in New York City. He is a frequent guest on such national shows as Bravo's Top Chef, Today, Charlie Rose, and more. Chef Ripert's new memoir, 32 Yolks, hits bookstores this month. 32 Yolks follows in the tradition of Jacques Pépin's The Apprentice and Marcus Samuelsson's Yes, Chef, as a coming-of-age story of a true French chef and international culinary icon.
Before he earned those Michelin stars, won the James Beard Foundation Award for Outstanding Chef, or became a regular guest judge on Top Chef, and even before he knew how to make a proper omelet, Eric Ripert was a young boy in the South of France who felt that his world had come to an end. The only place Eric felt at home was in the kitchen. His desire to not only cook, but to become the best would lead him into some of the most celebrated and demanding restaurants in Paris.
Ripert shared an excerpt from his book on Oprah.com about how dining with his mother and watching her cook was the salve that helped to heal the wounds caused when his parents divorced. Ripert's mother never told him about his father's philandering, instead allowing the young boy to hold his father in high esteem. Because he didn't know the truth, Ripert blamed his mother for his father leaving.
But as he explains in the essay, dinnertime with his maman helped to repair their relationship. "As soon as she got home from work, she put a white apron over her silk designer blouse and slacks. That apron was like a superhero's costume; the minute she put it on, she was no longer the evil witch who'd cast my father out, destroying our family and my happiness in the process. She was just Maman. Lovely, capable, loving Maman. And although I would not allow myself to hug and kiss her with abandon as I had before, my anger melted and I let her feel my love," he says.