Cookbook giveaway – Cooking Solo
March 23, 2016 by Darcie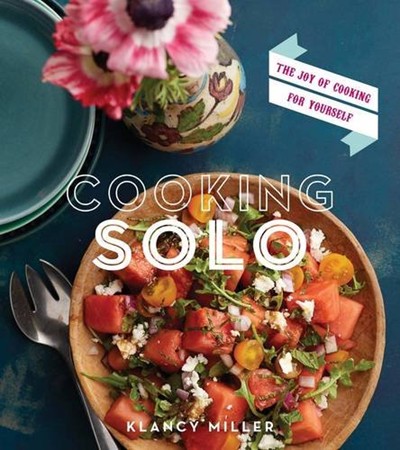 At a time when 31 million American adults live alone, Klancy Miller is here to show that cooking for one is something to embrace. Her new cookbook, Cooking Solo, tackles the challenges of cooking for one. While making single servings from other cookbooks means doing a lot of math or being stuck with leftovers, Cooking Solo gives readers just what they need to make a delicious meal just for one. Learn more about the book in our author interview, and visit the World Calendar of Cookbook Events to see Klancy's book tour details.
We're delighted to offer two copies of Cooking Solo to EYB Members in the US only. One of the entry options is to answer the following question in the comments section of this blog post:
Which dish have you found the most difficult to scale down for one or two?
Please note that you must be signed into the Rafflecopter contest before posting the comment or your entry won't be counted. If you are not already a Member, you can join at no cost. The contest ends April 20, 2016.