A new creation for Macaron Day
March 20, 2016 by Darcie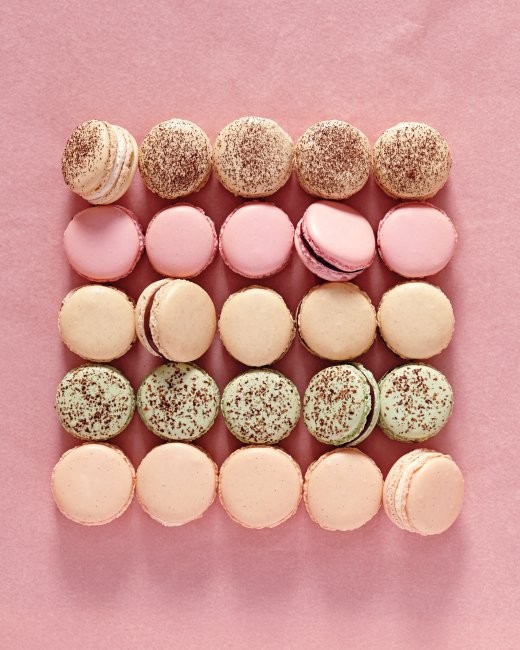 Today is Macaron Day, and in honor of the special event, pastry chef François Payard has invented a new treat: the Macaronut.
It's not quite a mashup in the mold of Dominique Ansel's Cronut, but instead the texture of the filling is made to resemble that found in a donut. The outside of the treat is made of the same ingredients as a regular macaron, but the "filling is made of white chocolate with strawberry puree and heavy cream," says a representative of Payard. "This is different from a regular macaron filling as it is a bit fluffier and richer."
Making macarons takes time, and these "Macaronuts" are no exception. Between the usual resting times involved in the standard recipe, the assembled macarons require a 24-hour stint in the refrigerator "so the moisture of the ganache sinks into the shell." If you're in New York City, you can try a Macaronut beginning today at Payard's five New York locations.
Photo of French macarons from Matha Strewart Living Magazine, March 2014