Cookbook giveaway – The Book of Latin American Cooking
February 23, 2016 by Darcie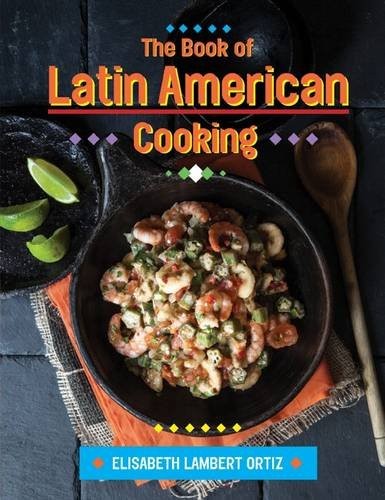 When The Book of Latin American Cooking was first published in 1969, the foods of the region were not well known by American and British cooks. The book was among the first to spark enthusiasm for the food of Latin America and the Caribbean. Elisabeth Lambert Ortiz's scholarly approach to the Latin American cooking served as a prototype for many subsequent cookbooks on the subject, and it remains the definitive text to this day. The current popularity for all foods Latin American led Grub Street to reissue the book, and you can read an excerpt from the introduction on the EYB blog.
We're delighted to offer 5 copies of The Book of Latin American Cooking to EYB Members worldwide. One of the entry options is to answer the following question in the comments section of this blog post:
Which Latin American cuisine are you most interested in learning about?
Please note that you must be signed into the Rafflecopter contest before posting the comment or your entry won't be counted. If you are not already a Member, you can join at no cost. The contest ends March 22, 2016.