Must-try heirloom beans
February 20, 2016 by Darcie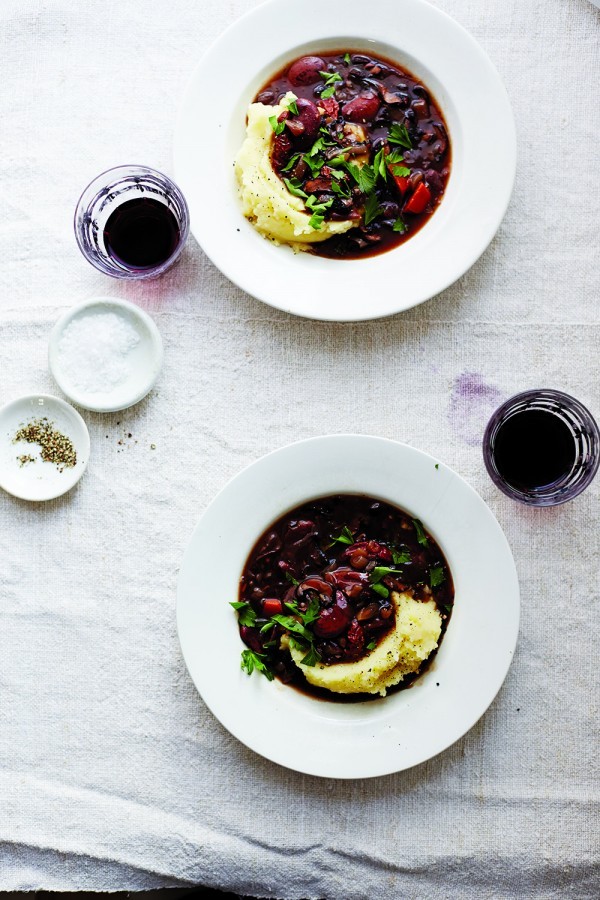 We reported earlier in the year about the UN declaration that 2016 is the International Year of the Pulses. As part of this celebration of the bean, indexed magazine Food & Wine explores several lesser known beautiful heirloom varieties that you should make part of your legume repertoire.
While it used to be difficult to find heirloom beans, companies like Rancho Gordo, Zürsun Idaho Heirloom Beans and North Bay Trading Co. are selling many different types online. These beans "are grown from seeds that have been handed down through generations and preserved for distinctive traits like looks or taste."
Many of these varieties are striking in their appearance, featuring gorgeous color and patterns. While the rich colors diminsh somewhat upon cooking, one attribute that doesn't fade is the unique flavor that each possesses. Christmas limas, named for their red-and-white coloring, are beautiful legumes, but they aren't just a pretty face. They also have a bold, chestnut flavor perfectly suited for hearty winter soups and stews.
Another colorful variety, Borlotti beans, are popular in Italy. These legumes "have a nutty flavor and create a rich, starchy broth when cooked. Use them for soups, sauces and refried beans, where their velvety texture can really shine," says Food & Wine. Appaloosa, Vaquero, Anasazi, and Scarlet Runner beans also get rave reviews for their interesting colors and textures.

Once you've purchased a new bean variety, use the EYB Library to find a recipe that will showcase your bean's best attributes. Here are a few to whet your appetite:
Brothy heirloom beans with cream from Bon Appétit Magazine
Pasta with borlotti beans, olives and cherry tomatoes from Food & Wine Annual Cookbook 2005
Heirloom bean Bourguignon with celery root mash from At Home in the Whole Food Kitchen (pictured top)
Tagliatelle with scarlet runner beans, basil & mint from The Vegetarian Option
Borlotti bean mole with roast winter squash from indexed blog 101 Cookbooks