Fine dining takes a hit
January 19, 2016 by Darcie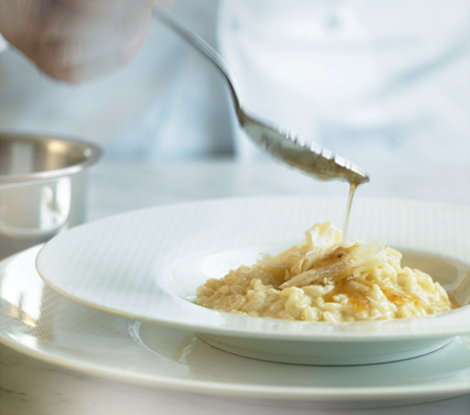 Recently one of the most iconic restaurants in New York City, Thomas Keller's Per Se, lost its four-star rating from The New York Times. (It also lost its A rating from the NYC health department.) Reviewer Pete Wells was brutal as he detailed the lackluster service and the astronomical cost. "Per Se is among the worst food deals in New York," Mr. Wells writes.
This surprising downgrade, when viewed alongside a a trend toward the glorification of many casual and fast-casual dining establishments, causes food writer Clark Wolf to wonder if the fine dining restaurant is on its way out. Wolf opines that while high-end restaurants like Per Se High belong to the "no matter the cost" world of special occasions like anniversaries, birthdays, engagements, and deal closings, he thinks that in today's economy "sometimes the value proposition is important. Expensive but worth it is the real goal of any luxury product."
He notes that the dining public is more well-informed about food than ever before and subsequently expect smore from a starred establishment like Per Se. Wolf wonders how top-end restaurants will fare "in a world where Tom Sietsema has named casual Portland, Oregon, the number one food city in the U.S. Do we want or need those nine course meals? Is impressive still satisfying? Is there real value after a meal passes the $300 mark?"
What do you think? Are fine dining restaurants destined to become dinosaurs in the food world, or is this a one-off in the world of high-end establishments?
Photo of Carnaroli risotto with brown butter from Epicurious by Thomas Keller