Cookbook giveaway – Simply Ancient Grains
April 16, 2015 by Darcie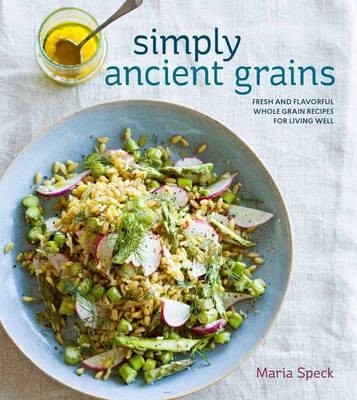 The award-winning author of Ancient Grains for Modern Meals, Maria Speck returns with a second cookbook, Simply Ancient Grains, that promises to make cooking with ancient grains faster, more intuitive, and easier than ever before. The book includes many Mediterranean-inspired, family-friendly dishes like Spicy Honey and Habanero Shrimp with Cherry Couscous; Farro Salad with Roasted Eggplant, Caramelized Onion, and Pine Nuts; and Red Rice Shakshuka with Feta Cheese. Many of the recipes are gluten-free to boot!
You can read an excerpt from the cookbook, and our cookbook calendar of events provides details on Maria's book tour dates. In addition, we're delighted to offer a copy of the book to an EYB Member. One of the entry options is to answer the following question on this blog post:
Which ancient grain do you most like to eat?
Please note that you must enter the comment after signing into Rafflecopter or your entry won't be counted. The contest ends May 14, 2015.