Cookbook giveaway – Lighten Up Y'all
March 13, 2015 by Darcie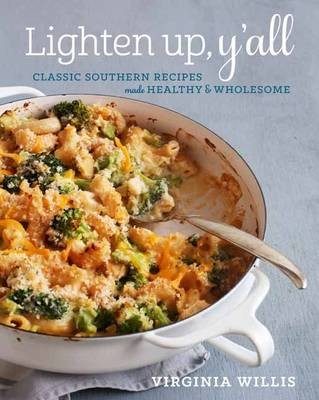 Do you love Southern food but are trying to eat healthier? Southern food expert and French-trained chef Virginia Willis has come to your rescue with Lighten Up Y'all, a collection of classic Southern comfort food recipes–including seven-layer dip, chicken and gravy, and strawberry shortcake–made lighter, healthier, and completely guilt-free.
If this concept piques your curiousity, Virginia has provided us with two recipes from her book for you to try. And you can check out her book tour dates in our Events Calendar.
In addition to the recipes, we're delighted to offer three copies of Lighten Up Y'all to EYB Members in the US and Canada. Click on the Rafflecopter image below to view entry details and requirements. One of the entry options is to answer the following question on this blog post:
Which Southern classic would you most like to see reworked for healthier eating?
Please note that you must enter the comment after signing into Rafflecopter or your entry won't be counted. The contest ends April 10, 2015.