Is seaweed the next kale?
October 26, 2015 by Darcie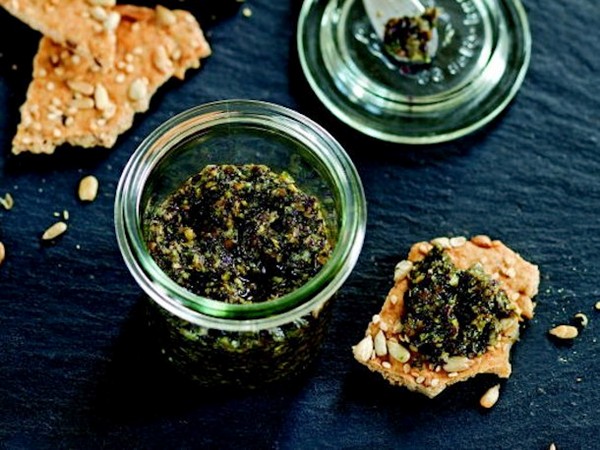 Move over kale, there's a new green powerhouse in town. Because of the grim prospects for both ocean fish stocks and land agriculture due to the effects of climate change, many entrepreneurs, scientists, and farmers are looking to seaweed as a saving grace – and perhaps the next culinary craze.
Seaweed is already a staple in many East Asian diets, and its ecological properties appeal to environmentally-conscious farmers as well as consumers. The is "one of the world's most sustainable and nutritious crops. It absorbs dissolved nitrogen, phosphorous, and carbon dioxide directly from the sea-its footprint is negative-and proliferates at a terrific rate." Farmers like Bren Smith, the owner of an oyster company in Connecticut (USA), is planning a large seaweed cooperative near New Haven. The complex will have a seed bank, hatchery, vendors dishing out items like kelp smoothies, and a market that will sell fish grown exclusively on seaweed.
Different varieties of seaweed have very different flavor profiles, with one version reportedly tasting like bacon. That is welcome news in light of the recent WHO report linking processed and red meats to cancer. Some scientists even posit that the entire human population could be fed from seaweed grown in less than 1% of the ocean, completely eliminating the need for land-based agriculture. That's taking a very long view, but it isn't as bad as some other future alternatives like eating an exclusively insect diet. In the meantime, we can enjoy the positive attributes of seaweed as an addition to our meal planning instead of a replacement for it.
Photo of Seaweed tartare (Tartare d'algues) from The French Market Cookbook by Clotilde Dusoulier