Making the most of your marinade
June 26, 2015 by Darcie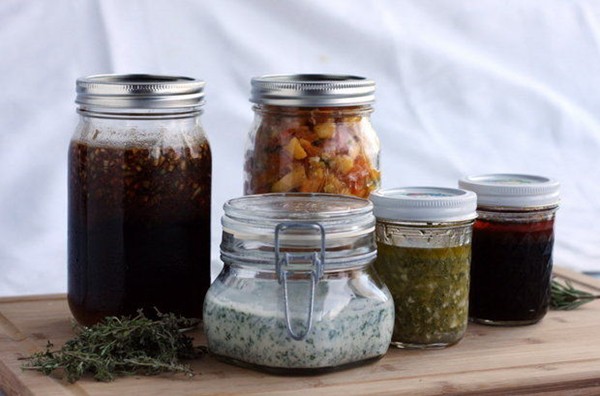 Marinades promise many things: added moisture, tenderness, and deep flavors to foods like chicken, pork, and even tofu. Sometimes, however, they fail to deliver. Indexed magazine Bon Appétit offers several tips on how to avoid making marinade mistakes.
The first piece of advice is to resist the temptation add everything but the kitchen sink to your marinade. "A proper marinade should have focus and clean flavor-this is not the time to combine Sriracha, mustard, soy sauce, hot sauce, balsamic vinegar, apple cider vinegar, onion jam, and whatever other random jars are lurking in the shelf of your fridge. Choose a simple theme or defining ingredient, and don't stray too far from the course." After all, you want to be able to taste the underlying food.
Another tip is to add some fat to the marinade. Carla Lalli Music, BA's food director, notes that "Fat carries flavor and will help distribute all the ingredients in the marinade into all the nooks and crannies of your steak, etc." Don't waste a high-quality delicate oil on this task – its flavor won't be strong enough to be noticed. Opt for a cheaper, neutral oil instead.
The article advises you to go big or go home on flavors like garlic and onion, since it takes a lot to penetrate into your meat. Also, the best way "to build flavor in your marinade is to kick start the aromatics. That means bruising herbs, toasting spices, smashing garlic cloves, and chopping alliums."
Read more tips at Bon Appétit, and browse the EYB Library to find the perfect marinade.
Photo of Buttermilk ranch marinade from Marinades: The Quick-Fix Way to Turn Everyday Food into Exceptional Fare, with 400 Recipes by Lucy Vaserfirer (photo credit: Mims Copeland/The Oregonian)