Cookbook giveaway – Peru: the Cookbook
June 19, 2015 by Darcie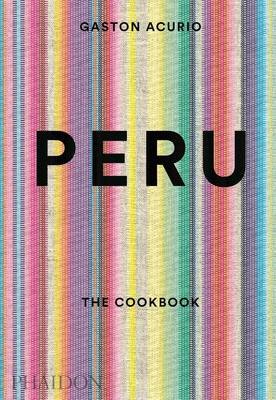 Peru's most famous and popular chef, Gastón Acurio, is sharing his love for Peruvian cuisine with an expansive new book, Peru: The Cookbook, which features nearly 500 traditional recipes,
One of the world's most innovative and flavorful cuisines, Peruvian food has been consistently heralded by chefs and media around the world as the "next big thing." Learn more about the cuisine by reading an excerpt from the cookbook. And don't forget that Phaidon is offering EYB members 40% off all their cookbooks until the end of June.
Acurio guides cooks through the full range of Peru's vibrant cuisine from popular classics like quinoa and ceviche, and lomo saltado to lesser known dishes like amaranth and aji amarillo.
We're delighted to offer 5 copies of the cookbook to EYB Members. One of the entry options is to answer the following question in the comments section of this blog post:
Which Peruvian subculture of food (nikkei, chifa, Creole, Peruvian-Italian) or traditional Peruvian dish most interests you?
Please note that you must be signed into the Rafflecopter contest before posting the comment or your entry won't be counted. The contest ends July 17, 2015.