André Soltner on the importance of mother sauces
May 27, 2015 by Darcie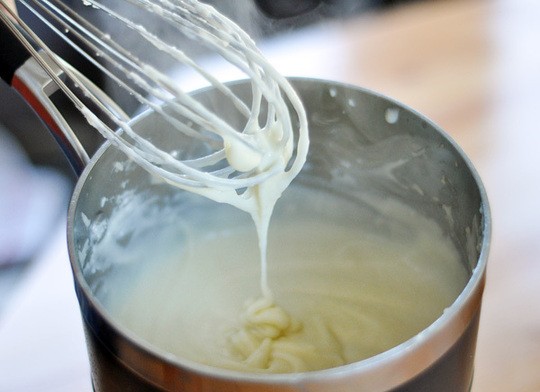 If you asked cooks today to name the five classic mother sauces most probably couldn't recite them. But chef André Soltner certainly can, and he thinks that knowing these sauces is vital to anyone cooking in a restaurant.
The esteemed chef knows a thing or two about these sauces and plenty more. The long time chef of the highly regarded Lutèce in NYC, Soltner is considered the godfather of French cooking in America. He currently serves as dean of classics at the International Culinary Center. In an interview with Lucky Peach, Soltner waxes poetic about the importance of mother sauces to cooking, especially for restaurants. 
"Mother sauces were the first things I learned when I started my apprenticeship in 1948. They're the foundation of cooking, especially French cooking. But we don't call them mother sauces in French; we call them les fonds, the basics. According to Escoffier, the first person to codify them, there are five of les fonds: espagnole, hollandaise, béchamel, tomat, and velouté."
Soltner spent three years learning these sauces as well as over fifty derivatives that can be made from them. In the article, he describes which he feels are the most important. In a break from tradition, Soltner no longer thinks stocks need to simmer for many hours, and he disagrees with Escoffier on the importance of roux in the sauce making process.
While Soltner thinks that these basic sauces aren't as important to home cooks, he worries that the trend away from teaching about these sauces in culinary schools is bad for the industry, noting that "it all comes back to the white stock and brown stock. These are the basics. Without them you cannot cook…The younger generation of chefs doesn't know how to make them. If they haven't learned, they might be able to cook nicely-but they will not be able to cook properly."
Do you agree with Chef Soltner's lament? Or are roux-based sauces not that important to a fine dining experience now?
Photo of How to make a white sauce (Béchamel) from The Kitchn