Cookbook giveaway – Baking with Less Sugar
April 13, 2015 by Darcie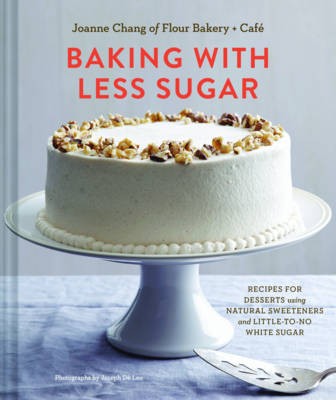 In Baking with Less Sugar, Joanne Chang – author of the bestselling Flour and a Harvard math major to boot – comes up with a winning formula: Minus the sugar equals plus the flavor. Joanne shares her secrets for substituting natural sweeteners, such as honey and maple syrup, for refined sugar in all-new recipes plus favorites from her previous cookbooks and her bakeries. To learn more about the challenges that she faced in swapping out natural sweeteners, read our Q&A with Joanne. Also, don't forget to check out the EYB World Calendar of Cookbook Events to see details on the book tour.
We're delighted to offer 3 copies of Baking with Less Sugar to EYB Members in the US and Canada. One of the entry options is to answer the following question on this blog post:
What delicious treat would you be most interesting in baking without refined sugar?
Please note that you must enter the comment after signing into Rafflecopter or your entry won't be counted. The contest ends May 11, 2015.