Cookbook giveaway – Pure Pork Awesomeness
March 31, 2015 by Darcie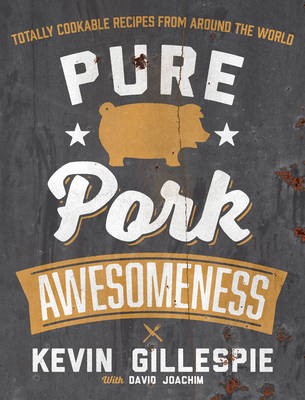 Chef Kevin Gillespie has received many accolades in the past several years. He has been named a semifinalist for the James Beard Foundation's Rising Star Chef of the Year Award for three consecutive years, was nominated for Food & Wine's People's Best New Chef and named to Forbes' 30 Under 30 for his outstanding accomplishments in the restaurant industry, and his first cookbook was nominated for a James Beard award.
His sophomore cookbook, Pure Pork Awesomeness, is all about one of his favorite subjects: the pig, and we're delighted to offer five copies to EYB Members in the US and Canada. (Learn more about the book in our author interview and you can see Kevin's book tour dates in our Events Calendar.) Click on the Rafflecopter image below to view entry details and requirements. One of the entry options is to answer the following question on this blog post:
Which cut of pork is your favorite and how do you cook it?
Please note that you must enter the comment after signing into Rafflecopter or your entry won't be counted. The contest ends April 28, 2015.