Fuchsia Dunlop's favorites
March 14, 2015 by Darcie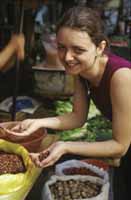 EYB Members love Fuchsia Dunlop. Every one of her cookbooks has garnered at least a 4-star rating in the EYB Library. Her most recent cookbook, Every Grain of Rice, earned a prestigious James Beard Foundation Award in 2014, and her memoir, Shark's Fin and Sichuan Pepper, has received rave reviews. If you've ever wondered which resources this great author turns to for inspiration, wonder no more, as this Serious Eats interview delves into Fuchsia's favorite cookbooks, her Chinese cooking heroes, and her favorite regional Chinese cuisines.
The interview traces Fuchsia's journey to becoming a Chinese cooking authority. Already a cooking enthusiast, Fuchsia first became interested in China through a job at the BBC which led her to visit the country. She began learning Mandarin and exploring the vast landscape. In 1993, she paid her first visit to Sichuan province, where a local couple introduced her to Sichuanese cuisine.
Says Fuchsia, "It was so exciting, and so different from any Chinese food I'd encountered in restaurants in England. I started learning to cook informally, in the kitchens of Chinese friends and small restaurants around the university, and later enrolled as a full-time student at the Sichuan Institute of Higher Cuisine."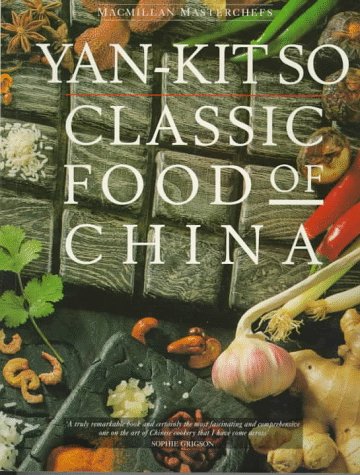 The author who first inspired Fuchsia's Chinese cooking adventure was Yan-kit So. So's Classic Chinese Cookbook and Classic Food of China rank among Fuchsia's favorites cookbooks. Another is A Tradition of Soup: Flavors from China's Pearl River Delta by Teresa M. Chen, which she calls "a gem of a book about Cantonese tonic soups." Fuchsia's first favorite cookbook was Leith's Cookery Course, a basic introduction to English and French cooking.
When asked which lesser-known Chinese cuisines people should learn more about, Fuchsia responded that it was difficult to narrow down the myriad options. "The mere idea of 'Chinese food' tends to obscure the vast regional differences in Chinese culinary styles. Have dinner, say, in northern Xi'an, and then fly to southern Hangzhou the next day and you might as well be in another country, foodwise," she said. A partial list of her favorite cuisines include "Chiuchow" cooking in northeastern Guangdong province and the "delicate" cooking of the Southern Yangtze region.
You can read the full interview with Fuchsia at Serious Eats.