The science behind Indian food's appeal
March 4, 2015 by Darcie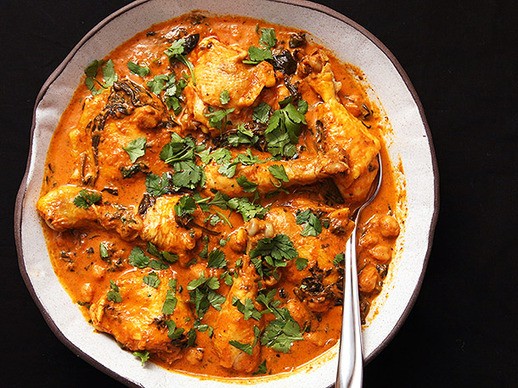 Everyone knows that Indian food, with its widely variable and uniquely spiced recipes, is delicious. The Washington Post reports that scientists now have a better understanding of its unique appeal. Researchers at the Indian Institute for Technology analyzed thousands of recipes from a popular Indian food website. They looked at how often the component ingredients of various dishes shared flavor compounds. After analyzing over 200 ingredients and crunching the numbers, researchers determined that Indian food was distinguished from Western cuisines in that few of the flavor compounds overlap.
The article explains this rather complicated analysis using Venn diagrams. If you think of the flavor profiles of each particular ingredient – they use onion and coconut as examples – as a whole composed of several smaller components, you can imagine that while the ingredients are different overall, some of their underlying chemical compounds may overlap.
The researchers analyzed the flavor profiles for ingredients in thousands of recipes. What they found was that Indian recipes tended to include ingredients whose flavors hardly overlap at all. "We found that average flavor sharing in Indian cuisine was significantly lesser than expected," the researchers wrote. To put it another way, the more connection between any two ingredients, the less likely both will appear in the same Indian recipe. This is quite different from Western cuisines, which tend to marry flavors with similar profiles.
If you're interested in learning more about the science, the article includes illustrations and links to several studies. Also included is a link to a nifty chart from Scientific American that shows which foods share the most flavor compounds with others.
Photo of Easy pressure cooker chicken and chickpea masala from indexed blog Serious Eats