Cookbook giveaway – Rachel Khoo's Kitchen Notebook
February 13, 2015 by Darcie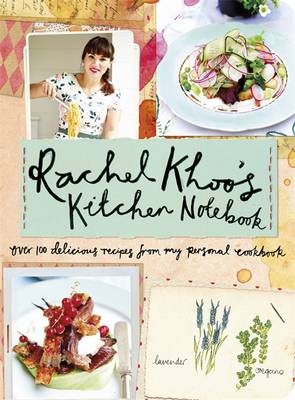 After years of living in Paris, Rachel Khoo recently returned to her hometown of London. Excited by the city's vivacious food scene, Rachel decided to make her hometown the focus of one part of her new cookbook, Rachel Khoo's Kitchen Notebook. You can read an excerpt from the book's introduction and view images from the book as well.
The cookbook is packed to the brim with 100 standout recipes, full-colour photography and Rachel's very own sketches of the food and places she encounters. Out and about, she finds the most delicious fare, recording it all in her kitchen notebook.
We're delighted to offer two copies of Rachel Khoo's Kitchen Notebook to EYB Members. One of the entry options is answering the following question in the blog comments:
What dish have you made that was inspired by your travels?
Please note that you must enter the comment after signing into Rafflecopter or your entry won't be counted. The contest ends March 13, 2015.