January 2015 cookbook roundup
January 27, 2015 by Susie
Every month Susie Chang reviews new cookbook releases and notes trends in the United States. And she may also occasionally throw in a review of a "not-quite cookbook." And for our non-U.S. members, Jane and Fiona provide similar reviews for new Canada, U.K., Australia, and New Zealand releases.
US
Recipes from My Russian Grandmother's Kitchen: Discover the rich and varied character of Russian cuisine in 60 traditional dishes by Elena Makhonko: The latest in Lorenz's popular "Grandmother" series.
Chocolate-Covered Katie: Over 80 Delicious Recipes That Are Secretly Good for You by Katie Higgins: Treats based on alternate ingredients (coconut oil, spelt flour, stevia). A big hit in the blogosphere.
Weeknight Vegetarian by Ivy Manning: The Portland food writer offers her own contribution to a popular category. You can read our author interview and enter our contest for a chance to win one of three copies of the book.
Clean Slate: A Cookbook and Guide: Reset Your Health, Detox Your Body, and Feel Your Best by the editors of Martha Stewart Living: The usual beautifully-curated collection of very familiar recipes: smoothies, lean proteins, whole grains.
Sheet Pan Suppers: 120 Recipes for Simple, Surprising, Hands-Off Meals Straight from the Oven by Molly Gilbert: The logical end product of people now knowing all about roasted vegetables.
Date Night In: More than 120 Recipes to Nourish Your Relationship by Ashley Rodriguez: Part relationship-therapy book, part cookbook, Date Night In exhorts parents to shut off their screens and find – somewhere – the energy to cook a meal with and for each other at the end of their days.
Fat Witch Bake Sale: 67 Recipes from the Beloved Fat Witch Bakery for Your Next Bake Sale or Party by Patricia Helding: Feed-a-crowd sweet treats from the popular bakery inside New York's Chelsea Market.
Dashing Dish: 100 Simple and Delicious Recipes for Clean Eating by Katie Farrell: Gluten-free, sugar-free, and spiritually approved recipes from Christian lifestyle personality Farrell.
The Soup Club Cookbook by Courtney Allison: Four women decide that once a week each would whip up an extra-large batch of soup and deliver it to the others as a way to stay connected. Learn more about their story and the cookbook it inspired.
A Good Food Day by Marco Canora: A chef is inspired to make simple, natural recipes fit for a food lover's palate.
Healthy Latin Eating by Angie Martinez and Angelo Sosa: Radio and TV personality Martinez and acclaimed chef Sosa join together to create over 100 recipes that blend the art of Latin cooking with healthy eating.
Healthy Slow Cooker Revolution by America's Test Kitchen Editors: More healthy January eating, this time from the familiar ATK-brand of heavily-tested recipe. The Test Kitchen crew brings over 200 new recipes featuring leaner cuts of meat, more fresh vegetables, and hearty whole grains.
German Cooking Now by Jeremy Nolen and Jessica Nolen: Turning traditional German cooking on its head to reflect modern palates, this book celebrates fresh vegetables, grains, herbs and spices as obsessively as it does pork, pretzels and beer.
The Cuban Table by Ana Sofia Pelaez: A comprehensive, contemporary overview of Cuban food, recipes and culture. Read more about the author's research on the EYB blog.
The Baker's Four Seasons by Marcy Goldman: Over 175 recipes ranging from casual baking to special occasion treats and holiday show-stoppers, arranged by the season and further delineated into "big baking" and "small baking" sections.
Lomelino's Cakes by Linda Lomelino: A self-called "look book" of 27 stunning cakes. In addition to recipes the book offers advice on how to decorate with frosting, stack multiple layers, create perfect ganache, and make the most of seasonal ingredients.
January trends include gluten-free and paleo, quinoa, smoothies, make it fast, make it ahead. If there were a book called "5-Minute Gluten-Free Paleo Quinoa Smoothie," it would probably fly off the shelves!
Finally, a few reading titles from the academic presses, for curling up by the fire…
The Poets Guide to Food, Drink, & Desire by Gaylord Brewer: Recipes from an unexpected source – a Tennessee literary critic, playwright, and poet.
1,000 Foods to Eat Before You Die by Mimi Sheraton: The Part of the 1,000….before you die series, this one has the "grande dame" of food journalism offering her take on must-eat items.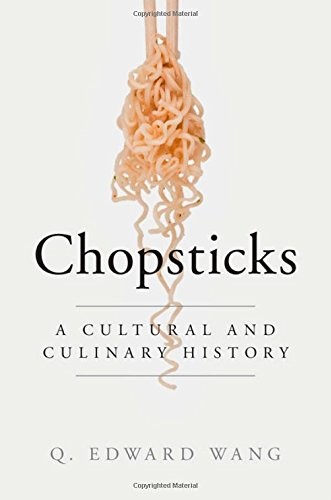 Chopsticks: A Cultural and Culinary History by Q. Edward Wang: Everything you ever needed to know about the second-simplest way to get food from plate to mouth.

UK
Deliciously Ella by Ella Woodward: Popular food blogger Ella's focus is all about the food that tastes good AND makes you feel good – for her that is sugar-free, gluten-free and dairy-free. In this her first cookbook she chronicles her own journey to health and provides over 100 recipes.
Bread by Nick Malgieri: A UK edition of the book published in the US in 2012. The master baker takes you through all the basic techniques, through into more advanced recipes and finally dishes containing bread.
Small Bites by Paul Gayler: Gayler takes small bites beyond the tapas of Spain with quick and easy small plate recipes from around the world including China, Italy, the Middle East.
Spelt: Meals, Cakes, Cookies and Breads from the Good Grain by Roger Saul: As interest in ancient grains grows, more grain-specific books are emerging. This one focuses on a grain that claims to help reduce heart disease and bowel cancer and is authored by a leading UK producer of artisanal spelt products.
Home Comforts by James Martin: The celebrity chef brings it home with comfort food ranging from meals for one to fancy dinners. He has recipes for his trademark British hearty food but also lightens it up and travels the world for more adventurous dishes.
Guilt-Free Baking by Gee Charman: It may be January when we are meant to be focused on healthy eating but Gee says that doesn't mean we have to give up the sweet things. She finds novel ways to keep sweetness and flavor while reducing "bad" fats and calories.
Eat. Nourish. Glow by Amelia Freer: Nutritional therapist and healthy eating expert Amelia Freer doesn't want you to follow fad diets – she wants to help you change the way you eat for ever. She has 10 principles of healthy eating that she thinks will help you on the path to better health, losing weight and looking great.
Australia & New Zealand
The Best of Spirit House by Spirit House: Since it opened in 1995 Spirit House has grown into an iconic destination for lovers of Asian food, including myself. There have been several books from Sprit House and this features the best recipes, including the Whole Crispy Fish with Roasted Chilli Paste and Lemongrass and 20 new ones.
The Gourmet Farmer Goes Fishing by Matthew Evans and Nick Haddow and Ross O'Meara: Television presenter of The Gourmet Farmer TV series, food critic turned farmer and sustainable seafood activist Matthew Evans, along with his two best chef mates, shows us how seafood should be cooked. Simple recipes that demystify everything from abalone to sea urchin, snapper to octopus, as well as inspiration if you want to catch your own dinner rather than head to the fishmongers.
Eat Drink Paleo by Macri Irena: The creator of the popular blog Eat Drink Paleo, originally self published this book, and it is now more widely available from Penguin in Australia and the UK. All recipes follow the paleo diet and the book includes an introduction to paleo nutrition and philosophy; a handy inventory of foods to focus on and avoid; and user-friendly recipes and measurements. The book takes home-cooks on a real-food journey from breakfast (hazelnut pancakes with blood orange syrup) through to dessert (chilli chocolate mousse).