Cookbook store profile: Featuring Cook the Books in Auckland
February 26, 2014 by Jane
Recently we began to offer an EYB feature highlighting independent cookbook stores. Now you can discover (or get reacquainted with) a store near your home – or plan a new target destination when you travel.
And to make this as strong a feature as we can, we're asking our members to help us. We already know of many great stores, which we keep an ongoing list of (you can view them here), but we'd love to learn about more – especially those treasured by our members. So please share the names of independent cookbook stores that you know, love, admire, or are just plain crazy about. Add a comment to this posting, or email us at info@eatyourbooks.com with the name, address, and owner (if you know it). We'll do the rest.
__________________________________________________________
Fiona and I had the pleasure of visiting Felicity O'Driscoll's delightful store, Cook the Books, in Auckland while I am in the city for my brother's wedding. If you are a local or planning a visit to New Zealand, this store is a must-visit. As well as wonderful NZ cookbooks, which may be hard to get outside the country, Felicity has a great selection of books from Australia, the UK and USA. We have full contact details for the store in our cookbook stores directory. And if you visit, try to fit in a visit to Ripe, Angela Redfern's café across the road (both her books are indexed on EYB).
We sat down for a chat with Felicity about running a cookbook store in New Zealand:
EYB: How do you keep a print bookshop successful in the age of online bookstores and digital eBooks?
I think it comes down to subject matter more than anything. The fiction market has been decimated but for cookbooks, many people still want physical copies – foodies and cooks are tactile people. We are finding for the big authors like Jamie Oliver, Nigella Lawson, etc that we still sell a lot of their books but people are also downloading the eBook and the app if there is one. They want a multi-media experience rather than just buying the physical book.
We can now buy books directly from the States, which means we have two shipments a week and they only take 3 days to get here. We can now sell the books at a price that is comparable to the price online. Under old importing restrictions, US books used to be very expensive and take forever to ship to NZ.
EYB: What do you do at the store to encourage people to actually come into the store rather than ordering online?
We try to make the store an interesting and interactive experience for the browser. We have author events at the store though it can be difficult for us to bring in non-NZ authors. We would get most NZ cookbook authors in for an event when they have a new cookbook. We work with publishers and we are known for putting on good events so if any author is visiting NZ, even in a private capacity on vacation, we will get them in for an event, for example we did that with Darina Allen.


Publishers in Australia, such as Hardie Grant, allow us to do a "Book & Cook" workshop – we run a class where we use the cookbook as the recipe resource and we sell a copy as part of the class. We try to pick unusual recipes that the class attendees may not have come across. So for a South American Grill class we are doing this week we are using Brazilian recipes, which many Kiwis will not have come across.
We run classes up to 4 nights a week (see the end of this article for upcoming classes). Some are private groups and some open to anyone. Many are regular customers who come frequently, so we are always looking for new ideas for classes.
Moving out of a high street location to the new site that is more of a destination store with easy parking has been huge for us. We try to make the shopping experience as pleasant as possible for our customers.
EYB: What percentage of your stock is by New Zealand authors and what percentage is by international authors?
At the moment probably 15% is New Zealand, 85% international. Since we have become more price competitive we are selling more and more American books. Our sales of those books can be very dependent on who has a show on at the time on Food TV – we will suddenly have a run of people asking for the Barefoot Contessa or other celebrity authors. Then when the show isn't on any more no-one is asking for them. The US publishers are broadening their horizons in terms of putting metric conversions in their books, which really helps hugely in selling an American book.
EYB: What NZ authors would you like people outside the country to know better?

Well Annabel Langbein is already well known internationally. Robyn Martin is also a big export – she has sold the rights to her slow-cooker books and her Robyn Martin Bakes books all over Europe. I love what Robert Oliver has done with Pacific food in Me'a Kai and Mea'ai Samoa. I think Al Brown's books should sell well overseas though I understand why they don't as they are so NZ-centric and the ingredients are hard to source. One I know is starting to sell well overseas is Natalie Oldfield with Gran's Kitchen.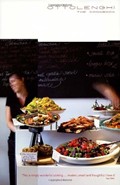 EYB: What type of cookbooks do you like to cook from yourself?
When I have time I like to pick up a new book and cook from it so when a customer asks what a book is like, I have some personal experience of it. I really like Nigel Slater. Probably my most used cookbook over the last few years has been the first Ottolenghi Cookbook. I have probably cooked more than 2/3 of that book. I also like going back to some of my older books such as Rick Stein – the book of his that I keep going back to is his second Food Heroes book. That's because in the early days of the store we did an event with him when the book was just published and he talked about the book all night and told stories about the people who contributed to the book. I find I don't cook from magazines anymore – I read them but don't cook from them so much.

EYB: Do you have a favorite book of all time?
There are a few I always go back to – The Silver Palate Cookbook which has no photos but it doesn't matter when the recipes are written so well, you don't need a picture. And the book The New Basics Cookbook by the same authors – my copy is disintegrating. Good food photography is brilliant but a lot of recipes now need the photo to tell you what the recipe will look like – those Silver Palate books didn't because the narrative tells you. I like to cook simple food, salads with grilled meat or fish. I don't cook food I would order in restaurants.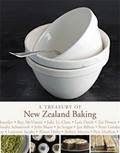 I have a massive collection of 1950's New Zealand baking books that were my grandmother's. Baking is so strong in New Zealand. We get visitors and tourists coming into the store who want to buy a NZ cookbook and they find there isn't a definitive cuisine. New Zealand is a young country and so much of NZ cooking depends on the immigrant culture of your family. A Treasury of New Zealand Baking is probably the definitive NZ cookbook but unfortunately it is now out of print. It's a brilliant book, a compilation of best baking recipes from different cookbook authors and chefs, that was edited by Lauraine Jacobs, a charity book for The Breast Cancer Foundation.
EYB: Do you think there are cultural differences between New Zealand and American cookbooks?
America is such a huge country that you cannot really define American cooking, there are so many different cuisines. The American authors who sell well in NZ are Alice Waters, Tyler Florence, and in food writing, Michael Pollan. Many of the American books that do well are influenced by what shows are on Food TV such as the Barefoot Contessa and Giada De Laurentiis.

Also the American bloggers have sold well here – Smitten Kitchen, Heidi Swanson (101 Cookbooks) and The Sprouted Kitchen – these have done especially well as there is an international version with metric measurements [and their blogs are all indexed on EYB].
Baking books will sell well (if the measurements are metric!) – Tartine and Miette were big sellers. We find the general public really is not keen on buying a cookbook if the measurements are only in imperial. We've sold a lot of the more specialist books such Pickles, Pigs & Whiskey, Japanese Soul Cooking, Japanese Farm Food and The Kinfolk Table.
EYB: Thank you Felicity, we have so enjoyed the visit to your beautiful store.
Upcoming classes at Cook the Books:

Thursday 27th February – Book & Cook workshop on Moghul Cooking – India's Courtly Cuisine
Monday 3rd March – Cheesemaking at Home (Fresh Halloumi, Ricotta & Marscapone)
Tuesday 4th March & Thursday 13th March – South-East Asian Street Food
Thursday 6th March – Flavours of Malaysia & Indonesia
Tuesday 11th March – Viva Mexico – Mexican Food at Home
Monday 17th March – Meat Free Monday