November cookbook roundup
November 24, 2014 by Susie
Every month Susie Chang reviews new cookbook releases and notes trends in the United States. And she may also occasionally throw in a review of a "not-quite cookbook." And for our non-U.S. members, Jane and Fiona provide similar reviews for new Canada, U.K., Australia, and New Zealand releases.
US
It must be November, because all those high-end coffee table books that you would never buy unless you needed a gift for someone are coming out. The most anticipated release? Probably Gabrielle Hamilton's Prune. Also, a few books to read and browse that aren't exactly cookbooks, but will please food lovers nonetheless (these follow the main list).


Greens + Grains: Recipes for Deliciously Healthful Meals by Molly Watson: Everything but the meat – dinners made with every progressive grain you can think of.
The Big Book of Bacon: Savory Flirtations, Dalliances, and Indulgences with the Underbelly of the Pig by Jennifer L.S. Pearsall: More than you ever thought possible about many people's favorite food group.
Vintage Pies: Classic American Pies for Today's Home Baker by Anne Collins: No month of the year is complete without at least one pie book being published. These are the classics, along with some nostalgic favorites – like Marlborough, Union, Osgood, and Jefferson Davis pies.
Prune by Gabrielle Hamilton: The highly anticipated debut cookbook by the chef whose memoir rocked the shelves in 2011. You can learn more about the cookbook, view an excerpt of its unique layout, and enter our contest for your chance to win a copy.
Bar Tartine: Techniques and Recipes by Nick Balla and Cortney Burns: This is brunchworthy fare, from the famous bakery's companion restaurant. If you have the patience to work your way through the recipes in Tartine's previous books, perhaps you will for this one as well.
New Feast: Modern Middle Eastern Vegetarian by Lucy Malouf and Greg Malouf: The Maloufs are back, harvesting their Mediterranean travels for meatless dishes.
Relæ: A Book of Ideas by Christian F. Puglisi: A new kind of chef book, where the elaborate dishes are presented as "ideas" (concept, background, presentation), with the actual recipes relegated to the back – because you're that unlikely to use them.
Ladurée Macarons by Vincent Lemains: Dozens of macaron books have been released, but this one's from the mothership of macarons, Ladurée. Now you have a bonbon of a book to go with the storefront confections.
Flavor Flours: A New Way to Bake with Teff, Buckwheat, Sorghum, Other Whole & Ancient Grains, Nuts & Non-Wheat Flours by Alice Medrich: Ideas from dessert queen Alice Medrich on how to use those specialty flours in your cupboard, including rice flour, oat flour, corn flour, sorghum flour, teff, and more.
Mrs. Wheelbarrow's Practical Pantry: Recipes and Techniques for Year-Round Preserving by Cathy Barrow: the blogger known as Mrs. Wheelbarrow focuses on food preservation. Read more in our author interview, and don't forget to enter our contest for your chance to win a copy of the book.
Make Ahead Bread: 100 Recipes for Melt-in-Your-Mouth Fresh Bread Every Day, Plus Butters, Sauces & Spreads by Donna Currie: Blogger-turned-author Currie will show you to put time on your side. Learn more about how the cookbook came about, and enter our contest for your chance to win a copy.
In Her Kitchen: Stories and Recipes from Grandmas Around the World by Gabriele Galimberti: National Geographic meets cookbook in this survey of matriarchs' kitchens across the globe. Expect fascinating stories and difficult sourcing.
Liquid Intelligence: The Art and Science of the Perfect Cocktail by Dave Arnold: The noted cocktail guru takes readers behind the bar and into the lab, where Arnold tinkers with temperature, carbonation, sugar concentration and acidity in search of new ways to enhance classic cocktails.
Inside the Test Kitchen by Tyler Florence: For years, while shuttling between his restaurants and TV shoots, Tyler's kept a notebook of ideas. Now the Food Network alum applies these fresh approaches to comfort foods.
Cookbook Book by Annahita Kamali: This compendium of cookbooks was chosen by a panel of experts in the fields of art, design, food and photography. From classics such as Larousse Gastronomique and Mastering the Art of French Cooking by Julia Child to surprising quirky choices such as The Mafia Cookbook, each of these cookbooks has influenced home-cooking in its own way.

Ikaria by Diane Kochilas: Kochilas marries lore to lesson and recipe to interview while exploring the Ikarian culinary culture.


Pie School by Kate Lebo: Not content to just share some great pie recipes, Lebo also invites her readers to ruminate on the social history, the meaning and the place of pie in the pantheon of favourite foods.

Hand Made Baking by Kamran Siddiqi: Siddiqi, a self-taught baker and young blogger behind the Sophisticated Gourmet, delivers simple yet sophisticated recipes designed to entice new bakers.
Brooks Headley's Fancy Desserts by Brooks Headley: Headley went from punk band drummer to part of the Mario Batali empire, and his unconventional ways followed him there.
Sunday Suppers: Recipes + Gatherings by Karen Mordechai: With her dinner series Sunday Suppers, Karen Mordechai celebrates the magic of gathering, bringing together friends and strangers to connect over the acts of cooking and sharing meals.
Giftable Not-Quite-Cookbooks
Eating Delancey: A Celebration of Jewish Food by Aaron Rezny and Jordan Schaps: A Yiddishkeit tribute to the Lower East Side as it once was.
The American Plate: A Culinary History in 100 Bites by Libby O'Connell: A treat for food history buffs, from the Three Sisters crops to today's "superfoods."
Chinese Fairy Tale Feasts: A Literary Cookbook by Paul Yee and Judi Chan: The third in a terrific series headed up by children's book author Jane Yolen. A great gift for kids.
UK
Ms Marmite Lover's Secret Tea Party by Kerstin Rodgers: The second book from the blogger, indexed on EYB, is more than just recipes for afternoon tea. Themes (even a Marie-Antoinette inspired party) and table decorations for the table (and yourself) make these events rather more than your average tea party.
Marmalade: A Bittersweet Cookbook by Sarah Randell: On almost every British breakfast table you will find a jar of marmalade. Here Sarah Randell not only includes recipes using different fruits, herbs and spices, but also includes recipes that use the bounty you have preserved.
Amy's Baking Year by Amy-Beth Ellice: Amy-Beth is just 16 and has been baking since she was 3. Apparently she has celebrity clients and if that isn't enough, she has now produced her first book, full of seasonal recipes.
Slow Cooked by Miss South: The first cookbook from food blogger Miss South (who blogs at northsouthfood.com) is a collection of economical, adventurous food using a slow cooker.
Europe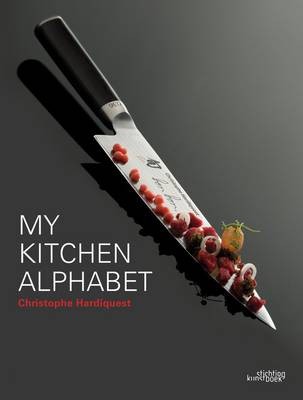 My Kitchen Alphabet by Christophe Hardiquest: Award winning chef Christophe Hardiquest of Restaurant Bob-Bon in Brussels, one of the top restaurants in Belgium, outlines his favorite 20 ingredients and how he uses them in his signature dishes.
Canada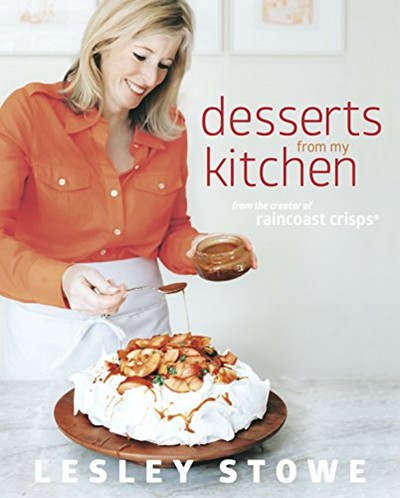 Desserts from my Kitchen by Lesley Stowe: Lesley Stowe is a well-known Vancouver chef and the creator of the famous Raincoast Crisps. Here she returns to her first love – desserts – and shows us how to create elegant desserts easily and to serve them with flair even on a busy schedule.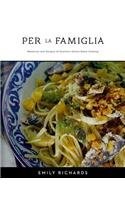 Per La Famiglia by Emily Richards: Traditional southern Italian food and traditions as filtered by the experiences of an Italian-Canadian.
Australia
Home by Karen Martini: As a well-known chef and busy working mum Karen Martini shares her favourite flavour-packed dishes to put on the table for family and friends. From quick and healthy lunches to elaborate feasts for special occasions, or simply experimenting with different ingredients, the recipes are all about cooking and eating well. Home also features a Christmas chapter, with eleven inspiring and achievable recipes for any festive occasion.
Organum by Peter Gilmore: When not in the kitchen at Sydney's Quay restaurant, Peter is working in his experimental garden where he grows a huge array of edible plant species. Each component of a plant, from sweet, earthy roots to bitter fronds and fragrant blossoms, is potentially destined for inclusion in one of the 40 exquisite dishes featured here. In his new book, Peter invites the reader to share in his private obsession with nature. Peter also introduces us to the many influences on his cooking, and to the people who grow, catch and source key ingredients. Images include intensely beautiful food and ingredient shots, as well as producers and produce photographed on location.
Family Food: 130 delicious paleo recipes for every day by Pete Evans: In his latest book Pete has created family friendly recipes, following paleo style of eating. There are heaps of quick, healthy and satisfying dinner ideas that can be enjoyed by young and old, there are also specific chapters on baby and toddler food as well as kids' lunches and snacks. Recipes include Pete's special paleo pizza dough, Kale Caesar Salad and Homemade Fruit Roll-ups. Guilt-free paleo treats include Strawberry Bliss Balls, Red Velvet Cupcakes and Blueberry and Chia Ice Cream.
Delicious Love to Eat: Around the World in 120 Simply Delicious Recipes by Valli Little: Love to Eat is the ninth book from Valli, bestselling author and food director of Delicious magazine. 120 new recipes inspired by Valli's favourite flavours from around the world, all translated into simple, exceptionally delicious dishes to take you from weeknight dinners to stress-free entertaining. From Margarita Chicken, Tuscan Pork, and Kashmiri Prawns to Anzac Ice-Cream Sandwiches, Coconut Crepe Layer Cake and Turkish Delight Pavlova.
Anatolia by Somer Sivrioglu and David Dale: Anatolia is a beautifully illustrated exploration of classic Turkish cuisine and culture, adapted for modern life. Turkish-born chef Somer Sivrioglu and co-author David Dale re-imagine the traditions of Turkish cooking, presenting recipes ranging from the grand banquets of the Ottoman empire to the spicy snacks of Istanbul's street stalls. In doing so they explain their take on the classics and reveal the surrounding rituals, myths, jokes and folk wisdom of both the old and new Turkey. Somer and David bring us more than 150 accessible recipes with rich colour photographs shot on location in Turkey. Also included are feature spreads on local Turkish chefs and producers and their specialities, adding another fascinating layer to the book. Take a unique glimpse into the worlds of old and new Turkey with this beautiful, multidimensional cookbook.
New Food Safari by Maeve O'Meara: This is the fourth book from the popular food show Food Safari. New Food Safari takes a trip around the world to cook with exotic ingredients from thirty-four different cuisines. From Germany to Korea, Britain to India, Lebanon to Brazil and beyond, over 260 recipes have been gathered from talented cooks and chefs who have grown up learning from their mothers and grandmothers.
King of the Grill: The Bumper Book of No Nonsense Barbecuing by Ross Dobson: This comprehensive compilation draws together the best of Ross's no-nonsense barbecuing guides Fired Up, More Fired Up and Fired Up Vegetarian as well as selections from Grillhouse. In addition to much-loved traditional Australian classics there are dishes drawing on influences from around the globe – South East Asia, India, the Middle East, Europe and the Americas. An introductory section provides invaluable advice on types of barbecue, temperatures and cooking times, techniques and utensils.
Venice: Recipes Lost and Found by Katie Caldesi: Katie and Giancarlo Caldesi have dodged the tourists and unearthed some of the most delicious and authentic recipes that the romantic, alluring city of Venice has to offer. From San Marco to the old Jewish area, the Caldesis draw inspiration from the less obvious areas of the sinking city for their delectable recipes. Recipes include hot polpette (salty pork rissoles), sarde in saor (marinated sardines), traditional Venetian pasta, bigoli, and sweet fritelle, fried dumplings filled with custard that have been served on the streets of Venice for centuries.
New Feast: Modern Middle Eastern Vegetarian by Greg Malouf and Lucy Malouf: New Feast offers a rich and diverse compendium of recipes from North Africa and Moorish Spain, through Turkey, Lebanon, Syria and Jordan to Iran and the Arabian Peninsula. The area has long had a vibrant tradition of home-style vegetarian cuisine – from their abundant fresh salads, dips and breads to a diverse collection of delicious and hearty main meals. Based on the freshest ingredients and cooked from the heart, Greg and Lucy Malouf's recipes are designed for sharing and enjoying in company.
Made in Italy: Over 80 Authentic Recipes From the Heart of Italy by Silvia Colloca: In her second cookbook, Italian-born Silvia returns to the villages where she spent her childhood, in the regions of Abruzzo, Marche and Molise. Reuniting with family and close friends, Silvia celebrates the incredible array of fresh produce, its marked regional variations, and how this affects the local cuisine.
New Zealand
Saison: A Year at the French Cafe by Simon Wright: Consistently voted the top Auckland restaurant, The French Cafe has long been the epitome of excellence. This second cookbook from Simon Wright showcases his glorious approach to food and his respect for the seasons in which ingredients are at their peak. Lavishly produced and beautifully photographed, it's the next best thing to dinner at The French Cafe!
Josh's Backyard Bbq by Josh Emett: With tips on how to barbecue successfully plus an extensive range of classic recipes that cover everything from cooking the perfect steak, tasty lamb chops and chicken wings through to whole stuffed fish, chilli prawns, satays, sliders, salads and vegetables. There's also an excellent array of sauces and marinades, along with breakfast food, hand-held food and desserts.
Hot Pink Spice Saga: An Indian Culinary Travelogue with Recipes by Julie Le Clerc and Peta Mathias: Well known cooks and TV personalities, Peta and Julie are in love with food, in love with travel and in love with India. In her characteristic exuberant, evocative and hilarious style, Peta relates how they got to know this fascinating country through its cuisine: be it street food, feasts, or an everyday meal cooked on the floor of a tiny shack. Over 60 recipes showcase distinct regional traditions, passed on from the generous people they have met. Carefully chosen and adapted to be easy for the home cook, they include such delicacies as Rajasthani white lamb curry, coriander cardamom chicken, almond sweet pudding and rose-petal ice cream.
The Akaroa Cooking School by Ant Bentley and Lou Bentley: Ant and Lou Bentley gave up the corporate rat race in London to realise their dream of running a cooking school in beautiful Akaroa in NZ's South Island. Here they share their story, their recipes and their food philosphy, with ravishing photography to match their ravishing location.