Of baking and bartering
September 27, 2014 by Darcie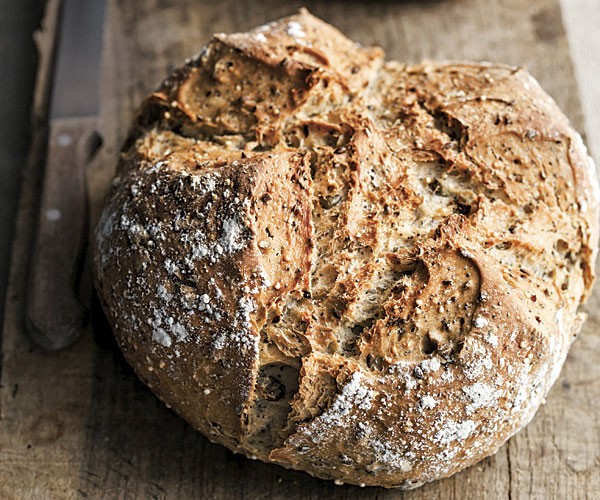 Baking bread can be cathartic. So it was for Malin Elmlid, who started making her own sourdough in 2007 as an escape from her day job. She quickly became enamored with breadmaking and pursued the hobby passionately, honing her skills along the way. Fast forward a couple of years and one of her loaves ended up with a friend of a friend. As a thank you, that person offered Elmlid a spare ticket to a concert by the Berlin Philharmonic. That's when Elmid's journey began in earnest, as she wondered what else she could swap.
As reported in The Guardian, five years from that first exchange, "Elmlid has made more than 1,400 trades in more than a dozen countries: in reciprocation, she has had her bicycle fixed and taken guitar lessons; she has bartered bread for two kilos of quince and a handmade suitcase from Alstermo Bruk. Money has never changed hands." The trading has led to a website and now a book, Bread Exchange: Tales and Recipes from My Journey of Baking and Bartering, which is set for release soon.
When Elmid first created her website, The Bread Exchange, it got off to a slow start. After tweaking the criteria for exchanges, things began to get interesting. "A South Korean woman gave her edible charcoal powder and one day Elmlid mixed it with vodka and added it to her sourdough mix: the dramatically black Bread Exchange signature loaf was born." Continue reading this fascinating story at The Guardian's website »
Photo of Multigrain bread (Pain aux céréales) by David Lebovitz from the EYB Library
Seen anything interesting?
Let us know
& we'll share it!