June 2014 cookbook roundup
June 24, 2014 by Susie
Every month Susie Chang reviews new cookbook releases and notes trends in the United States. And she may also occasionally throw in a review of a "not-quite cookbook." And for our non-U.S. members, Jane and Fiona provide similar reviews for new Canada, U.K., Australia, and New Zealand releases.
US
Continuing the indulgent trend we saw in last month's list, June's books are colorful and palate-pricking – sweets, drinks, tidbits, snacks, and morsels. It's also the time of year when international single-subject series seem to come out – like Lorenz Books' list of gifty square-format books on coffee, cilantro, mustard, and more.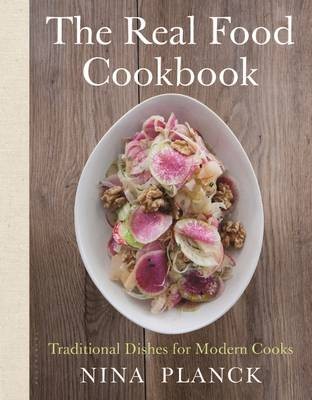 Bar Book: Elements of Cocktail Technique by Jeffrey Morgenthaler and Martha Holmberg (Chronicle, $30) Excellent primer on your basic repertoire of drinks, with veteran cookbook author/editor Holmberg.
The Real Food Cookbook: Traditional Dishes for Modern Cooks by Nina Planck: Pretty production with whole-foods ethos and simple recipe.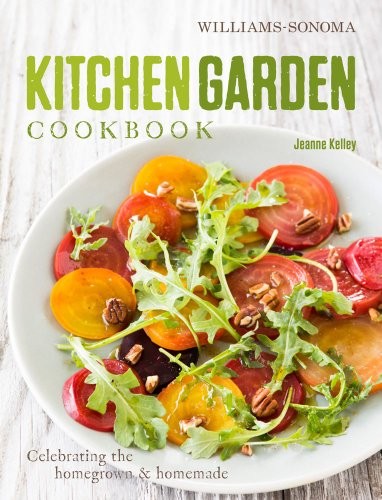 Kitchen Garden Cookbook: Celebrating the homegrown & homemade by Jeanne Kelley: The author of Salad for Dinner and Blue Eggs, Yellow Tomatoes continues her celebration of the very locally grown.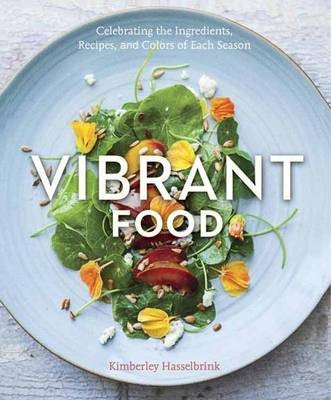 Vibrant Food: Celebrating the Ingredients, Recipes, and Colors of Each Season by Kimberley Hasselbrink: Seasonally organized inspirational book, heavy on the visuals.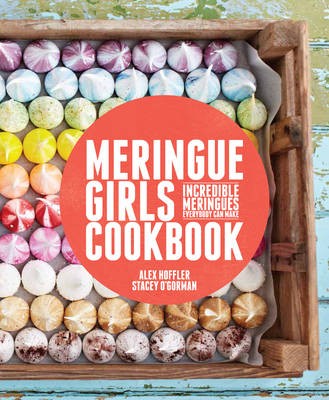 Meringue Girls by Alex Hoffler, Stacey O'Gorman: Easier than macarons and just as whimsical, including tips on how to stripe a meringue (tip: paint the pastry bag)!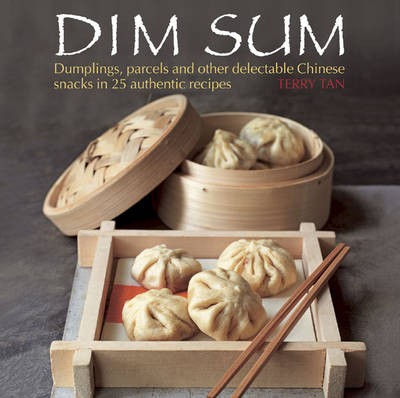 Dim Sum: Dumplings, Parcels and Other Delectable Chinese Snacks in 25 Authentic Recipes by Terry Tan: Tantalizing offering from the new Lorenz series, though a little squinty in the typeface.
Boiled Sweets & Hard Candy: 20 Traditional Recipes For Home-Made Chews, Taffies, Fondants & Lollipops by Claire Ptak: More evidence of an uptick in home confectionery.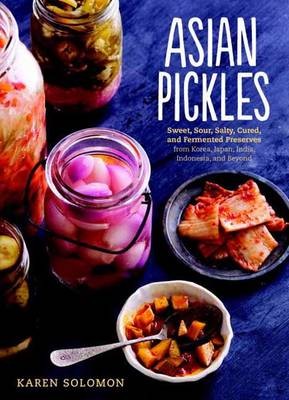 Asian Pickles: Sweet, Sour, Salty, Cured, and Fermented Preserves from Korea, Japan, China, India, and Beyond by Karen Solomon: Pickles have been gaining market share, now that canning and preserving are more commonplace. Most of these are counterintuitively cooling, sour, and easy to prepare.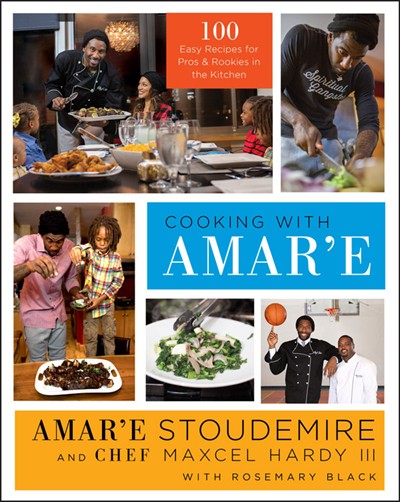 Cooking with Amar'e: 100 Easy Recipes for Pros and Rookies in the Kitchen by Amar'e Stoudemire, Maxcel Hardy III: The NY Knicks power forward learns to cook from his personal chef.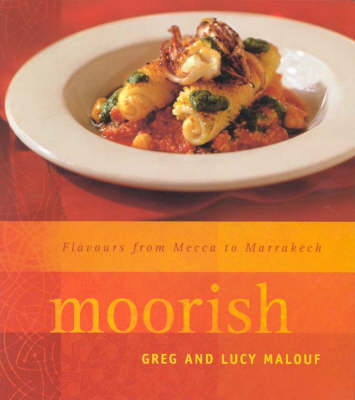 Moorish: Flavours from Mecca to Marrakech by Greg Malouf and Lucy Malouf: The Maloufs take another turn through the Middle East, stopping to savor many fruits and spices.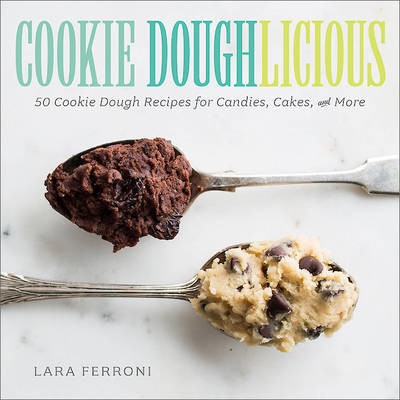 Cookie Doughlicious: 50 Cookie Dough Recipes for Candies, Cakes, and More by Lara Ferroni: For those who can't stop at licking the mixing bowl, this book offers egg-free cookie doughs that "take the guilt out of raw."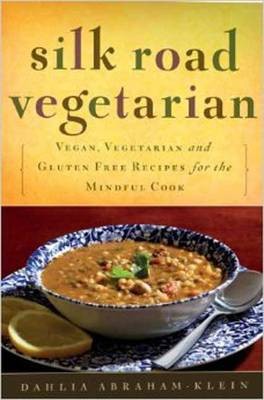 Silk Road Vegetarian: Vegan, Vegetarian and Gluten Free Recipes for the Mindful Cook by Dahlia Abraham-Klein and Stephanie Weaver: Middle Eastern Mediterranean, minus the cows, pigs, lambs, goats, and chickens.
Home Smoking Basics by Maria Sartor: A primer of on how to smoke meats, fish, and poultry using different cooking techniques and various woods, plus how to smoke on an alcohol stove, barbecue grill, in a roasting pan, and wok, and how to build your own barrel smoker.
Honey & Oats by Jennifer Katzinger: From the author of Flying Apron's Gluten-free and Vegan Baking Book, this baking book is filled with recipes for desserts and breads that use whole grains and sweeteners like honey, maple syrup, and Sucanat.
A Simple Feast by Diana Yen: Another story-themed cookbook, A Simple Feast presents a year of life in food. Each chapter presents a story–apple picking, snow day, tea party, date night, rooftop barbeque, etc.–and recipes inspired by the whimsy that lies therein.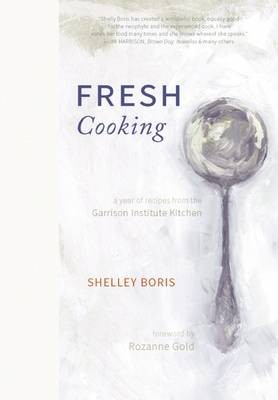 Fresh Cooking by Shelley Boris: Built around meals Shelley Boris created for the Garrison Institute, a retreat center in New York's Hudson Valley, Fresh Cooking contains thirty-six menus, with four to five delicious recipes in each, organized by month.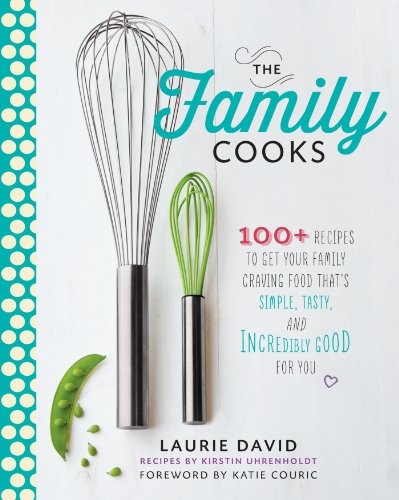 The Family Cooks by Laurie David and Kirstin Uhrenholdt: From the woman who brought you the documentary Fed Up! and her longtime collaborator, this cookbook offers more than 100 recipes designed to bring kids into the cooking process.
There's also plenty of books for reading – fairly serious fare for beachgoing, as it's all non-fiction. But still, fascinating stuff. The titles say it all.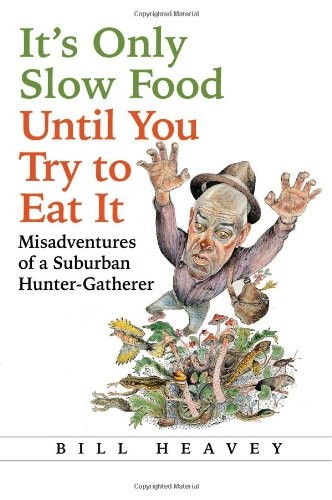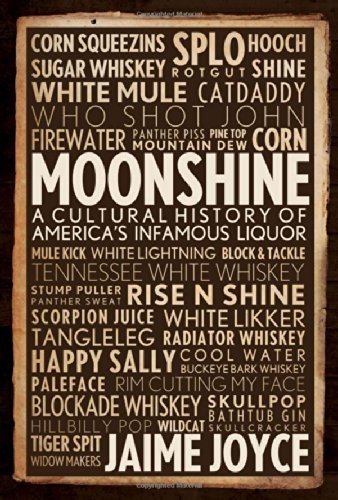 It's Only Slow Food Until You Try to Eat It: Misadventures of a Suburban Hunter-Gatherer by Bill Heavey
Moonshine: A Cultural History of America's Infamous Liquor by Jaime Joyce
The Carnivore's Manifesto: Eating Well, Eating Responsibly, and Eating Meat by Patrick Martins and Mike Edison
Precious Cargo: How Foods From the Americas Changed The World by David DeWitt
UK
My Petite Kitchen Cookbook by Eleanor Ozich: From Petite Kitchen blogger Eleanor Ozich comes this collection of more than 100 simple, natural, wholesome recipes that will nourish you and your family. With a focus on wholefoods, Eleanor replaces sugar and grains with natural, unprocessed alternatives to create balanced meals, many of which are gluten-free or vegetarian.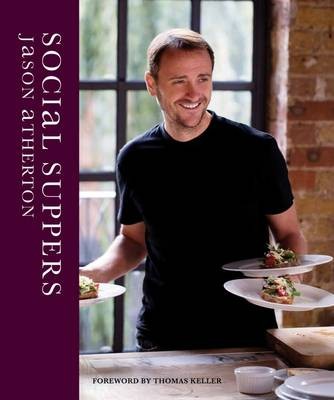 Social Suppers by Jason Atherton: Jason is one of the top chefs in the UK but this book is not about restaurant food – it is an eminently approachable collection of suppers: perfect meals to share with friends and family.
Eat Istanbul: A Journey to the heart of Turkish Cuisine by Andy Harris: Part cookbook, part travelogue, Andy and renowned food photographer David Loftus meet the characters behind the intriguing food of the city – artisan bakers, traditional chefs, fishermen and street food vendors, to name a few.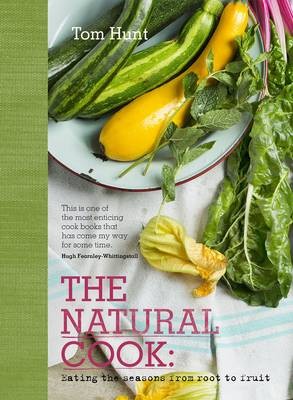 The Natural Cook by Tom Hunt: A book that puts fresh, flavoursome, veg-focused food centre-stage, and features recipes that make use of every ounce of an ingredient. Each of the 26 seasonal 'hero' ingredients featured is represented first by three simple cooking techniques that teach you how to make a delicious simple dish, then followed by three world-inspired recipes, which make use of the prepared ingredients.
The Art of Eating Well by Jasmine Hemsley and Melissa Hemsley: London-based sisters Jasmine and Melissa Hemsley teach their principles of life-long healthy eating with exciting and inventive recipes that are so delicious you forget the purpose is good health and nourishment. This book promises to help anyone who wishes to feel better, lose weight or have more energy.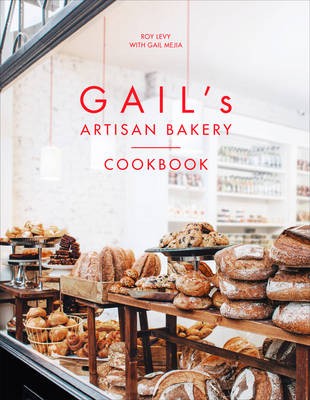 Gail's Artisan Bakery by Roy Levy & Gail Meija: Since opening the first GAIL's in 2005, the team behind London's most inviting artisan bakery has been on a mission to bring high-quality, handmade bread and delicious vibrant food to local communities. In this, their first, stunning cookbook, GAIL's take us through the day with inventive, fresh recipes.
A Year at Otter Farm by Mark Diacona: The taste of a perfectly ripe mulberry was Mark Diacono's inspiration for creating Otter Farm, a unique smallholding in Devon with every inch dedicated to extraordinary produce. Here Mark shares his colourful, beautiful recipes, all brimming with flavour and with fresh vegetables, herbs and fruit.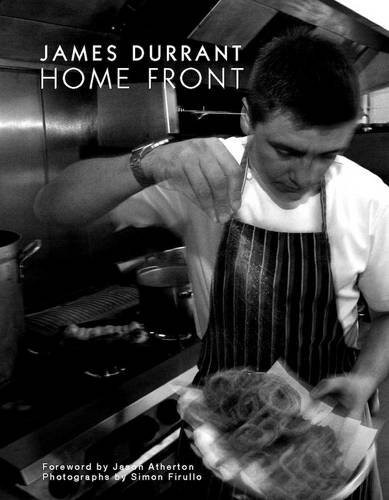 Home Front by James Durrant: In his first cookbook, acclaimed chef James Durrant offers his stylish versions of British staples and classics based on the stories and memories of his family and how they did their bit for King and country.
Honey & Co by Sarit Packer & Itamar Srulovich: The restaurant was Best Newcomer in the Observer Food Monthly Awards 2013. They now share the recipes from the restaurant – fresh fruit and vegetables, wild honey, big bunches of herbs, crunchy salads, smoky lamb, bread straight from the oven, old-fashioned stews, Middle Eastern traditions, falafel, dips, and plenty of tahini on everything.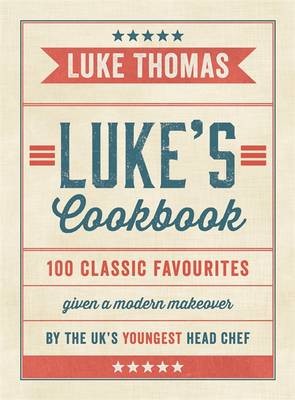 Luke's Cookbook by Luke Thomas: At just 20-years-old, Luke Thomas is the UK's youngest head chef. He is Chef Patron of Luke's Dining Room in Berkshire, the stylish bistro Luke's Broadway and has appeared in several TV shows. This is his first cookbook, a take on the nostalgic comfort food, turning mid-week suppers, family favourites and traditional dinner parties into unrivalled feasts.
Tea Fit for a Queen: Recipes and Drinks for Afternoon Tea: Just in case you have an unexpected royal visitor drop by, here are some ideas of what you should serve. The book covers the history of this very British institution and has recipes for some of the royal favourites, including William and Kate's wedding cake.
69 Colebrooke Row by Tony Conigliaro: The London 'Bar With No Name' is the brainchild of expert alchemist and award-winning barman and author, Tony Conigliaro. Only the wildest ingredients are used in their cocktails – wild in habitat and wild in nature – so expected some surprises.
Australia & New Zealand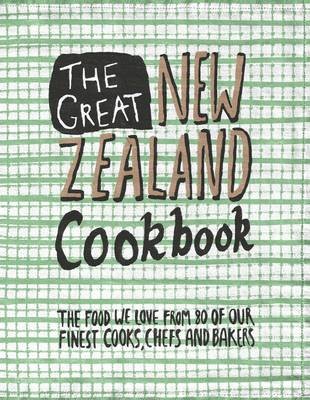 The Great New Zealand Cookbook: The Food We Love from 80 of Our Finest Cooks, Chefs and Bakers: Eighty of New Zealand's finest cooks, chefs and bakers have contributed over 200 recipes, as a wonderful celebration of New Zealand's ethnic diversity and fresh local produce. Peter Gordon, Josh Emett and Lauraine Jacobs, let us into their homes and their hearts as they share their favourite recipes they make for people they love. Each recipe is accompanied by stunning original photographs shot entirely on location that truly capture the essence and nature of this beautiful country.
Enter our contest to win one of 3 copies of this book.
Modern Indian by Rishi Desai: Born and raised in India, and now living in Australia, Rishi became known as a popular Masterchef contestant. He is inspired by the traditional Indian dishes his mother used to cook in his hometown of Kolhapur, India and has combined that knowledge with his own modern twist on Indian cooking and a contemporary style of food. Includes over 80 recipes, that are traditionally from different regions of India and they do not all require exotic produce or ingredients.
Cairo Kitchen Cookbook by Suzanne Zeidy: Suzanne Zeidy grew up in a household that loved to cook traditional home-style cooking for large groups of extended family. Suzanne shares the classics that ignited her love of food, as well as her more modern recipes, which are inspired by Middle Eastern flavours. A combination of authentic street food and delicious home-style cooking, this is modern Middle Eastern food, all set against the exotic, vibrant backdrop of Cairo.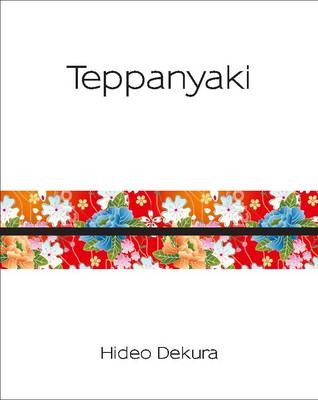 Teppanyaki by Hideo Dekura: Internationally acclaimed cook and author Hideo Dekura has put together a series of 4 books on different aspects of Japanese cooking, a skill which he has taught all over the world. Teppanyaki and Sushi are the first two books in the Silk Series. Teppanyaki describes a method of cooking food on a hot plate, or wire mesh, similar to a barbecue, but in which the cook is able to showcase their culinary skill to a small gathering. Sushi shows how to make artistic but flavourful rolls, cones and cups, using an assortment of the freshest seafood and vegetables.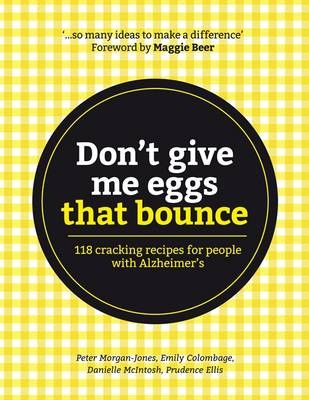 Don't Give Me Eggs That Bounce: 118 cracking recipes for people with Alzheimer's by Peter Morgan-Jones: When Dr. Stephen Judd wrote about eggs served to some older people as being more like 'kiln-fired organic pottery' than real eggs, he sparked a conversation that has led all the way to this book, and beyond. The title is deliberately provocative aimed at continuing this important food conversation. It hopes to give voice to-the dignity of older people, people with dementia and those with eating disabilities by offering nutritious, glorious food across a range of dietary needs, letting the 'flavours do the talking'. All in the context of being carefully analysed and clinically appropriate. Maggie Beer, who has her own food campaign for aged care, will launch the book in Sydney this month.
Latest from Australian Women's Weekly: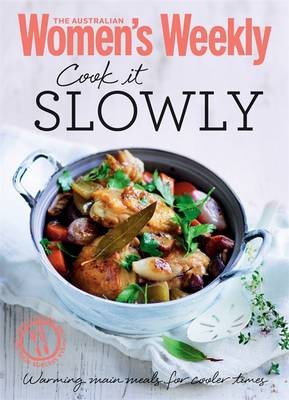 Cook It Slowly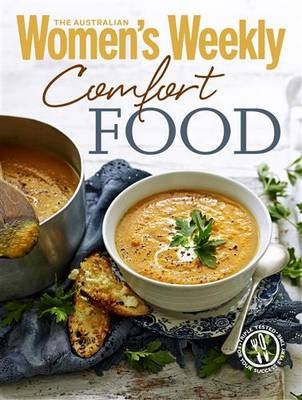 Comfort Food