Gear Books
March 25, 2014 by Susie
Whether your own microclimate has bought into it or not, spring is here, which means that in theory publishers will be taking their annual 8-week hiatus from publishing slow-cooker cookbooks so they can concentrate on grill books.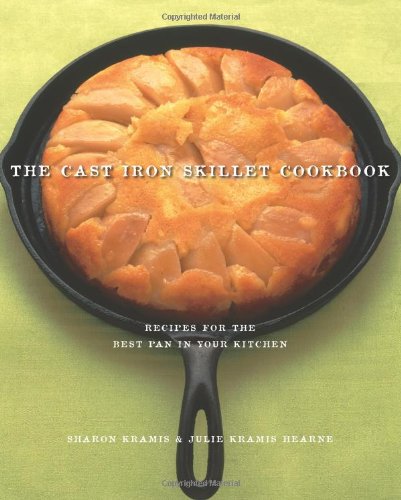 I always wonder at the everlasting popularity of slow-cooker books. I mean, slow cookers are so forgiving – you could be off by an hour or two and things will still be basically OK. The sorts of things you make in them are forgiving too – you can substitute vegetables or herbs or spices or proteins and you'll still have a good hot supper. You don't necessarily need the precise quantities or instructions of a good recipe. I'm equally puzzled by the recent slew of cast-iron skillet cookbooks. It's a skillet! You use it like…a skillet! (I'm sorry. I don't mean to offend the 123 members who own this book. It must be great – tell me why!)
Of course, not every gear book (you can find them all with the handy EYB filter for appliance-related cookbooks) is like that. I can see strong arguments for getting book help using a pressure cooker, or a griller/smoker like Big Green Egg. I've only just heard of the "halogen oven", but it sounds like something I'd want some advice for. I can see arguments for ice cream maker, bread machine, panini press books, even though personally I think I'd be happy with just the manual.
The one technique where I'd spring for a helpful book right now is sous-vide. For Christmas I got a sous-vide controller device that turns my slow cooker into a sous-vide bath. I've mostly been learning from the Modernist Cuisine at Home spiral-bound not-cookbook thing – I think they call it a "kitchen manual. There's a small selection of sous-vide books out there already, among which I will search for something focused and authoritative. I'll use it for a year, and then I'll probably be confident (or maybe overconfident) enough not to look at it much again.
What gear books do you gravitate toward, if any?