Cookbook giveaway – Weeknight Wonders: Delicious, Healthy Dinners in 30 Minutes or Less
January 28, 2014 by Lindsay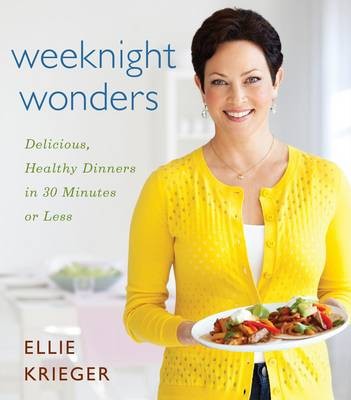 We're delighted to be able to offer two copies of Food Network Host Ellie Krieger's new cookbook: Weeknight Wonders: Delicious, Healthy Dinner in 30 Minutes or Less to our EYB members. The book includes 150 recipes for quick weeknight meals, made with minimal fuss about cooking techniques or hard-to-find ingredients.
To win a copy, just answer the following question: What's your quick go-to weeknight meal?
Additional rules are:
Please make certain you have signed in to the EYB website (you don't have to be a paid member). This ensures that we have your email address and can get in contact with you.
The giveaway will expire in 4 weeks on February 25, 2014.
This contest is now closed. The two lucky winners, selected by random number generator, are PatJ and BarbaraM48.