2013 was the year for…
December 10, 2013 by Susie
It's cookbook roundup season, and over the next couple of weeks we'll see plenty of lists of the best cookbooks of 2013 (my own among them). In some ways, it was such an odd year that I'm betting there won't be as much overlap as usual between the lists, never mind a white-hot winner like last year's Jerusalem. Though I could be wrong!
But one thing I'm willing to say is that there were some clear category winners. By that I mean categories where publishers put out an extraordinary number of books. Whether that's a coincidence or a true, contagious trend, I'm not sure. Whichever it is, here's what I saw.
Weeknight cooking, by women who blog. Two heads seem to be better than one at getting publishing deals! The blogging sisterhood did great this year, with strong submissions from Kitchen & Co. (French & Grace), Keepers (Kathy Brennan and Caroline Campion), How to Feed a Family (Ceri Marsh and Laura Keogh of Sweet Potato Chronicles. With a sure hand at lifestyle presentation, great photography, and easy recipes, these books enjoyed a warm reception.
French pastry. I wrote about this earlier in the fall: Bertinet's Pastry, Pfeiffer's The Art of French Pastry, Vallette's Pâtisserie, Payard's Desserts. I'm convinced the butter gods had a whisper in the ear of the editors, because nobody I know is actually making this stuff.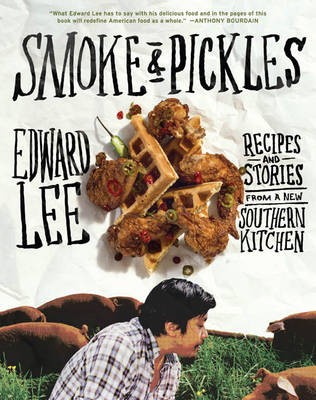 Rebellious Asian boy-men chef memoirs. I get to remark on this because I am the mother of a rebellious Asian boy-man. It all started with Eddie Huang's Fresh Off the Boat at the beginning of the year, but then there was Edward Lee's Smoke and Pickles, and just last month, Roy Choi's L.A. Son. There's a common thread: Asian boy defies dutiful stereotype, rebels and hits bottom, resolves authenticity problems through food, finds humility. Thanks, Eddie, Edward, and Roy. I'm glad my son is going to come out OK, but not looking forward to the hair-raising partying and crashing before that.
Easy Italian. Can you believe it? There still aren't enough easy Italian cookbooks, say the publishers. Franny's: Simple Seasonal Italian, Canal House Cooking Pronto!, Lidia's Commonsense Italian Cooking all came out within a few months of each other. And there were restaurant books and pasta books – less easy, but published with equal fanfare – too,
Have I missed any categories, any other phenomena you've observed this year? do tell! The great thing about the end of the year is that we all get to be experts on what just happened….and all answers are the right ones!