Jewish cookbooks on the rise
October 21, 2013 by Susie
The Jewish new year is well underway, and the calendar is heading into the frantic stretch before Thanksgiving and an early Hannukah. And it happens that cookbooks paying tribute to one of this country's most beloved inherited cuisines are appearing in abundance this year. I lay no personal claim to this legacy, despite having grown up with good access to and a real love for bagels, lox, whitefish, knishes, kugels, half-sour pickles, pastrami, and latkes. But regardless of their heritage, anyone can appreciate the publishing mini-phenomenon happening in Jewish-American cookery this fall.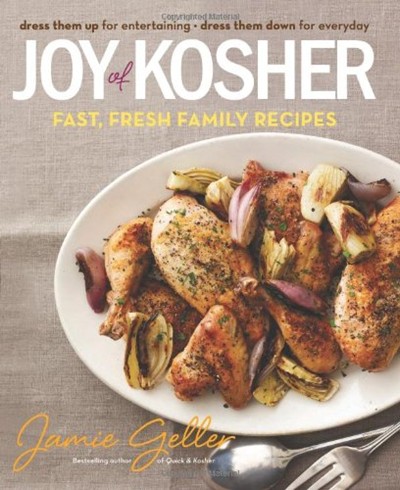 For those on the lookout for a solid introduction to the classics, The Artisan Jewish Deli At Home may be a good place to start. It's got basic, doable recipes of classics: chopped liver, egg salad, "health" salad, even a 5-day pastrami. One-woman-kosher-empire Jamie Geller's Joy of Kosher takes a broader approach, including lots of non-classic, happen-to-be-kosher (i.e.,meals that count as "meat" because they use margarine rather than butter) recipes: beef pot pie, miso-glazed salmon, sour cream potato soup. (We have a 10-copy cookbook giveaway for Joy of Kosher; just enter a comment in this blog entry to enter.)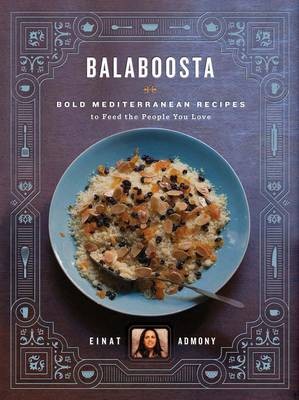 There's titles that go beyond the traditional or all-purpose, too, like Nosh On This. which offers gluten-free versions of the rugelach, lemon bars, challahs. and infinitely varied cakes and cookies familiar from kosher bakeries. And then there's my personal favorite, Balaboosta (the Yiddish term for a sort of super-housewife), by restaurateur Einat Admony, which mixes the homey with the upscale, the quick and the effortful, in a wildly eccentric but always flavorful way.
None of these, of course, is the first of its kind. Jewish-American cookbooks have been part of America's food library for decades, and who doesn't like a Joan Nathan book?But their variety ahd food-forward confidence these days suggests a kind of culinary outreach – a conscious expansion beyond the borders of the community. I think it's just the beginning.