What's hot in Manhattan
August 20, 2013 by Susie
Actually, everything's hot in New York this week. It's in the upper 80's, and as usual the steaming sidewalks, midtown traffic, and ever-present faint smell of garbage makes it feel even hotter.

Nevertheless, business is hopping at the Union Square Barnes & Noble, helped along by the farmer's market. I stop by the Cookbooks section to find out what's selling well. It's a mix of the expected and the less so.

Jerusalem, for example, seems to have entered a whole other dimension of popularity since its brisk debut last year. I don't know if it's the bright flavors, the eye-catching design, the vegetarian-friendliness (especially in summer), or whether it's just an ongoing matter of buzz. (Who knows, maybe my own positive reviews on NPR and the Globe also contributed a little.) Whatever the case, the book just keeps on selling.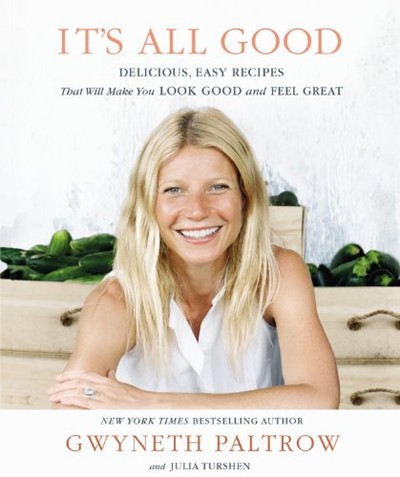 Also selling, the salesperson tells me with a little sigh, is Gwyneth Paltrow's book. Even if it's been wittily panned, sent up, and satirized, It's All Good continues to have legs. At least in this aspirational city, where no lifestyle is left unimproved for long.
And then there's Hisako Ogita's I Love Macarons. The fussy little confections have been going strong for almost 4 years now. Who would have guessed?
So there you have it: veg-centric food, celebrity food, and fiddly sweets. I don't know what it says about Manhattanites. But it probably says something about the people they – and millions more of us – buy cookbooks for.