Fancy cookies for Valentines big and small.
February 6, 2012 by Susie
I have to confess I'm not really that great at holiday food projects. Every year I want to make an Epiphany cake, but never do since we don't follow any ecclesiastical calendar here and I never know when to do it. I sort of wanted to make wings for the Superbowl, but one kid had an ear infection and I ran out of time. Once I made a gingerbread house in time for Christmas, but then none of us could figure out how or when to eat it. We woke up one morning to find a mouse poking its whiskery nose out the candy-cane windows.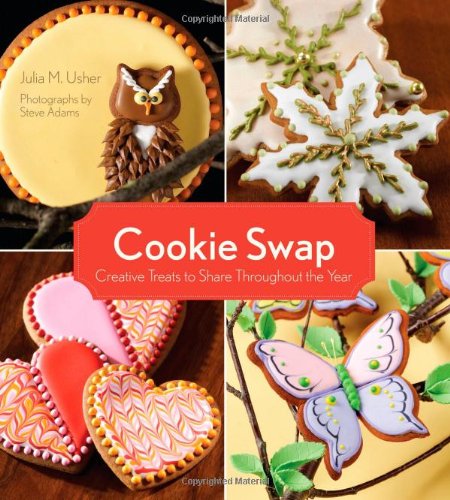 But here's the thing: I really, really, do want to make Valentine cookies. Partly to blame is Julia Usher, whose gorgeous cookie books make it look as though anybody, really anybody, can marble and bead a cookie. (See those valentine hearts in the lower left of the book jacket? Yup, that's what started it.)
Partly to blame is Zoe, a 5-year-old who loves to bake with her mom. And partly to blame is me, a born cookie sucker with unfulfilled decorative aspirations.
I know I won't be making them next weekend, when the much-anticipated cookbook conference in New York takes place. But maybe, with a little planning, I'll just make it on time to turn out a little basket of hearts by late afternoon on February 13th.
What's your Valentine's fix? could it be chocolate? Jam tarts? Or maybe keep it simple with a nice chilled bottle of cava?
Seen anything interesting?
Let us know
& we'll share it!