Alan Davidson
May 15, 2011 by Fiona
Bruce Palling – Food columnist for the Wall Street Journal Europe looks at the life of the late Alan Davidson and recalls some memorable meetings with him. Bruce has his own blog, Gastronenophile where you can read extended versions of his WSJ articles – including his 20+ course meal at Noma and an interview with Nathan Myhrvold at The Fat Duck.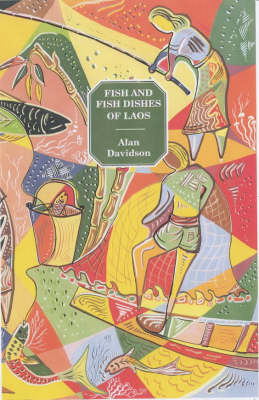 Later this month (March 24), a library of 4,000 or so food-related titles belonging to a former British Ambassador are being auctioned off in London. This would normally not cause a stir but in this case, there is considerable interest because it was created by Alan Davidson, who virtually invented food studies as an academic pursuit. Just before he died in 2003, aged 79, he was awarded the prestigious Erasmus Prize by the Queen of Holland for services to food history. (Officials at the time remarked they had never seen so many friends attend the winner's awards ceremony at the Royal Palace in Amsterdam).
Although not packed with first editions of early food rarities, it was arguably the best working food library of its type. It languished in boxes until recently, when Jane, Alan's devoted Anglophile Georgetown wife, died. Amongst foodies, Alan had a cult-like status, because of his peerless series of books on fish and fish dishes plus a publishing company called Prospect Books and a quirky food journal called Petits Propos Culinaires (what other food journal would include essays on the Renaissance recipes of Bartolomeo Scappi or Learning French in a Late Thirteenth-Century Bakehouse?)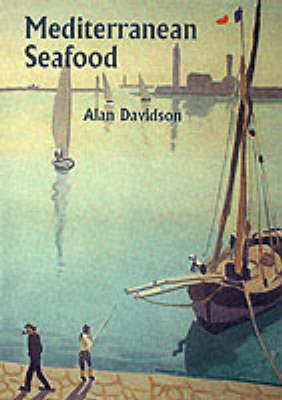 However, his supreme achievement was the creation of the annual Oxford Food Symposium in 1979 (www.oxfordsymposium.org.uk) and the more durable Oxford Companion to Food (second ed 2006). He was a hero to numerous people who had never even met him, including Tom Parker Bowles, the food writer. "I always use him as my base reference and check Davidson before anybody else. It is not just because you knew he had done the research, but it was the grounding, his writing style and the Englishness of him."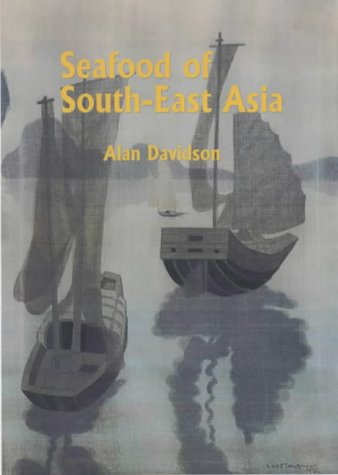 Davidson was one the last great English eccentrics and the hefty Oxford Companion is his best memorial, with its erudition interwoven with anecdotes and examples of bizarre knowledge and the foibles of man. For instance, his definition of Red Mullet includes details of how Ancient Romans kept them in captivity and arranged "for guests to enjoy the highly specialised aesthetic experience of watching the colour of dying fish change". There is also a learned essay about the nickname of the wife of a 9th century caliph of Baghdad (buran) and how she was singlehandedly responsible for a range of eggplant dishes that are still eaten in the Near East. It was typical of Alan's obsession with detail that the commission to write the companion was in 1976 but it never appeared in print until 1999.
We first met in Vientiane in 1974, when he was British Ambassador to Laos – the only one to ever import his own vintage Bentley and to wear full dress uniform, including a plumed helmet, at official functions. I suppose I can stretch a point and say I was his first Asian distributor as I took a box full of Fish and Fish Dishes of Laos and hawked them to various Bangkok bookshops. Alan was always rather languid in the way that recipients of Oxford Double Firsts in Classics are probably entitled to be. When I asked him where he would like to go after Vientiane, he said "The only posting I would really like next is Copenhagen." Copenhagen…Denmark…. er, why? "Well, I would then have an excuse to go to the Faroe Islands, which have some marvellous fish." Laos attracted special people – the previous British Ambassador, John Lloyd, got into hot water for accurately calling the American Ambassador Mac Godley a "killer".
During his tenure in Laos, Alan was lucky enough to hear of the capture in the Mekong River of the rare Giant Cat Fish or Pa Beuk, the world's largest freshwater fish. A friendly American helicopter pilot flew it down to Vientiane, where part of it was consumed in a banquet at the Residence. At the end of the evening, two servants staggered into the dining room with its giant head on a platter, which prompted the wife of the French Ambassador to faint.
He took early retirement at 50 and then dressed more like a hippy sage, with his long hair, silk Nehru style jackets with a Buddhist medallion around his neck and his wrists wrapped in rotting ceremonial baci strings, which bestowed good luck – but only if you let them disintegrate through age.
For someone obsessed with food and food history, Alan had no interest in haute cuisine and was also teetotal. I still recall the embarrassing moment, when I turned up to dinner in the Seventies clutching a magnum of Margaux '59. At least the other otherworldly guests appreciated it, but one did ask me if he could get hold of it at Oddbins. Alan rarely went to expensive restaurants and thought gastronomes like Andre Simon were simply stupid. One friend recalls that on his only visit to Heston Blumenthal's Fat Duck restaurant, he was more bewildered than anything else. "However, Alan and Jane both burst out laughing when they took a bite of the molten chocolate cake and the hidden pop rocks starting going off," recalled Harold McGee.
Many of the 4000 books in the auction have Alan's bookplate affixed – a simple line drawing of the Mediterranean rascasse fish, the essential ingredient of Bouillabaisse, of which Alan wrote a hilarious essay called The Harlot of Marseilles. He uncovered a Fifties American bouillabaisse recipe which consisted of two cans of soup (one pea the other tomato) but no fish whatsoever, or even olive oil or herbs.
The actual collection of books has disappointed the more rarefied culinary collectors, as it does not include any stand-alone great early classic titles. Instead, this collection embraces all of Alan Davidson's passion for unusual facts on all aspects of food and food history. Bidding might be brisk for a 1957 first edition of the Gibraltar Girl Guides Association's Favourite Recipes in English and Spanish (estimate: £100 – £150) along with Foods and Feeding Habits of the Pedi (a South African tribe).
My friend, the writer Paul Levy knew Alan for more than 30 years and is currently Chairman of the Oxford Symposium Trust and co-chair with Claudia Roden of the event itself. He is worried about the collection being broken up as he doesn't believe it can ever be replicated: "Many of the items will not be in any of the UK's copyright libraries. I know this for certain because Alan and I bought quite a lot together in China and South-east Asia in 1980. Up until the date of our visit to China, there was virtually no tradition of written recipes. Alan bought any book that he was told related in any way to cookery or food, and insisted that I buy a copy as well. Of course we had (and I still have) no idea what these books were about. Our modus operandi was to make (usually clandestine) contact with a publishing house, then sneak away from our Chinese guides, and take a taxi to the address we'd wangled somehow – and just hope that someone spoke English when we arrived."
His daughter, Caroline Davidson, explained his approach to collecting: "He wanted to have every conceivable title that was relevant – if anything took his interest, he would buy it, despite always being short of money." There are also a number of Elizabeth David's classics in his collection, but curiously, none of her titles in Alan's library were dedication or signed copies, even though they were close friends.
The interesting fact about his collection is that it was created because Alan loathed going to other people's libraries, unless there was absolutely no other place to find a particular volume or essay. Instead, he communicated with a whole network of specialist and rare book dealers around the globe, who sent him material almost on a daily basis. Only five years into his Oxford Companion, his comfortable house in Chelsea's World's End ran out of shelf space so he purchased a flat around the corner, which then became the site for his library. By the end of his days, he had approximately 10,000 books, including an impressive collection of history of art books, novels, general reference plus a growing number on Hollywood screwball comedies, as this was the subject he was working on at the time of his death.
There are no public utterances about how the fish and food volumes should have ended up in a library or university, though some mutterings have been heard, though Tom Jaine, his close friend and now the owner of Prospect Books, believes that "it is not a loss to food history that it is being sold. Alan would have been delighted at the idea of his books being used."
Caroline Davison thought "there is a lot of romantic talk about somebody buying the entire collection but that doesn't really happen as by and large it is not practical." The difficulty with Alan's collection is that it is so diverse and eccentric that it would be impossible to know where it should be located. "Alan was always very critical about libraries acquiring collections and not cataloguing them or putting them on the shelves. He thought this was a waste, so I was quite glad that this didn't happen."
A better subbed version of this story appears in the online Wall Street Journal and in the Weekend section of the Wall Street Journal Europe