Food news antipasto
September 25, 2022 by Darcie
You may have seen the warnings about reasons not to cook chicken in NyQuil cold medicine, and if you did, you probably wondered why people were doing it in the first place. As it turns out, they weren't. Eater explains why the 'sleepy chicken', which went viral, was never really a food trend. Instead, it was a 'gross out' prank, but even though teens are not indeed flocking to the drugstore to cook chicken in cold medicine, the story serves as a warning not to fall for outrageous stunts.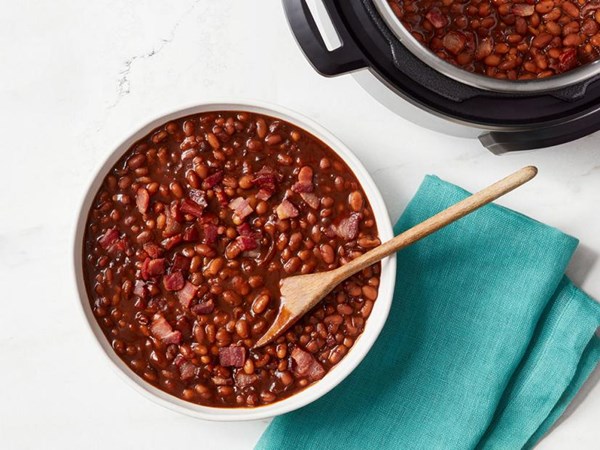 Rancho Gordo's heirloom beans have become hugely popular in the last several years, to the point where there's now a waiting list to join the 'Bean Club'. Cooking dried beans can be intimidating because there are different schools of thought on what makes the best bean: clay pots vs. cast iron, whether or not to soak and for how long, and so on. One controversial topic revolves around pressure cookers. Some bean purists believe they result in an inferior product, but as Steve Sando, Rancho Gordo's founder, says "they are a slight compromise compared to regular stovetop cooking but they are far superior to canned beans or no beans at all." To help people make the most of their Instant Pot or other pressure cooker, Rancho Gordo is offering a free virtual cookbooklet that offers advice on pressure cooking beans, along with a few recipes.
Looking for more food-related reading to add to the stack of books at your bedside (or is that only me)? Ruth Reichl recently dished on some of her favorite food books, listing fifteen tomes that she has found pleasurable or compelling. The list contains both older and new books, the latter of which includes Marion Nestle's autobiography called Slow Cooked.
Helen Rosner remains one of my favorite food writers. The New Yorker staff writer gave a wide-ranging interview to Commercial Type's Navneet Alang, who describes Rosner as "a chronicler of where food and its new status as pop culture fits amid the churning waves of a world undergoing profound changes." The interview covers such topics as changes in food media over the last decade and what it means to 'elevate' food.
Brown butter can add depth and flavor to almost any dish that uses butter. Bon Appetit's Shilpa Uskokovic takes brown butter and kicks it up a notch with a simple addition: milk powder. Uskokovic says that toasting dry milk powder in butter as it browns provides even more "toasty, nutty, caramelized flavor."
Have you ever wondered how accurately restaurants – especially the kitchens – are portrayed in films and television programs? Unless you have worked in the business it can be difficult to know how realistic the depictions are, so The Guardian assembled a panel of culinary experts to weigh in on Netflix's The Bear and five other TV shows and films set in the restaurants, "assessing their accuracy, from plate-throwing to overly white T-shirts."