This week: A few Feature reminders, recipes, EYBD Previews and more
September 23, 2022 by Jenny
This week we are going to cover a few reminders for our Members. The first one with regard to the Bookmarklet feature here at EYB. Whenever you see a recipe on a food website that you like the look of, you can add it to your Bookshelf using the EYB Bookmarklet.
Go to your Home Page. Drag the Bookmarklet and drop it on to your favorites bar. To drag it you need to left click on the widget, hold the click down then move it to the bookmarks bar.
Depending on your browser type, it may look slightly different. If you cannot see the Bookmarklet on the Home page it may be that your screen size setting has excluded it. Try resetting the zoom to 100%. Whenever you see a recipe on a food website that you want to add to your Bookshelf, just click on the Bookmarklet and the EYB recipe index form will pop up. Make sure you are signed in to EYB before you do this.
For more instructions (how to install on an iPad, etc) and tips, see our Help section.
Make sure you add the appropriate ingredients to the form – better to add more ingredients than less – some members are adding a single ingredient. In order to avoid delays in Bookmarklet submissions, please refer to the indexing guidelines, so they'll be speedily approved for your holiday cooking.
---
In June, Jane announced the new Feature: Adding a book to the EYB Library. This feature is for books that cannot be added using our Import function – i.e., older books without ISBN, international titles that do not import automatically, etc. Please remember current titles, popular authors/books, and more will likely already be entered into our Library so please check first either by searching the title, author or ISBN.
A few reminders with regard to manually adding new books: Please follow our format for Title and Subtitle using caps e.g Noodle Worship: Easy Recipes for All the Dishes You Crave from Asian, Italian and American Cuisines. Entering as much information as possible i.e. page numbers, ISBN, author, book type, date of publication, and uploading a cover helps us to verify the books more quickly. If you manually enter a book and we have questions we will email you – so please check your spam and junk folders for any EYB emails.
---
Other helpful articles:
Understanding EYB Library filters
How to make EYB work better for you – original post
New Feature: Adding a book; identifying eBooks on EYB
What's new on EYB – this category will take you to all articles about new Features, additions and more.
---
The last week on Eat Your Books
Since our last roundup, Darcie has written these articles:
Darcie's weekly food news antipasto is shared every Sunday and the tag #foodnews brings up these information-packed posts from the most current to the first one. Darcie can be followed on Instagram at darcie_bakes.
Jane, Darcie & Jenny's first GBBO recap was published last week:
Since our last roundup, I have posted the following:
My Instagram is thecookbookjunkies.
Jenny and the EYB Team
---
Recently Indexed Titles
Our team of member and pro indexers are working hard indexing titles, both new and old. Below are just a few highlighted titles. A reminder: newly indexed titles will always show up at the top of the EYB Library and your Bookshelf so you will always know which titles have just been indexed. Recent indexed magazines can be found here. For information on member indexing, please see this roundup with more details.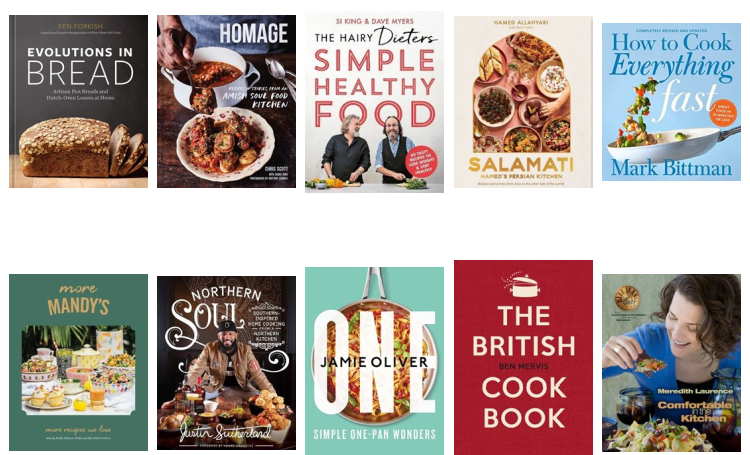 ---
Member Photo of the Week
Vietnamese watermelon and tomato salad from Open Kitchen: Inspired Food for Casual Gatherings (page 225) by Susan Spungen submitted by member flavorcollector
Susan has a new book slated for release in May of 2023: Veg Forward: Super Delicious Recipes that Put Veggies at the Center of the Plate
Have you uploaded any of your own photos yet? Learn more! Please remember to update your profile with your Instagram name if you would like to be tagged in any photos that we share!
---
Featured Online Recipe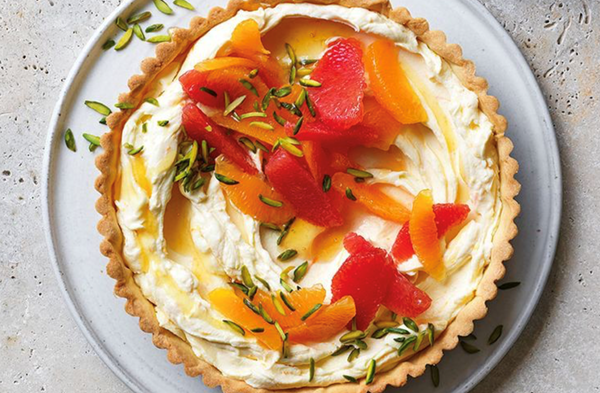 Citrus mascarpone tart from Delicious Magazine (Aus) Special Issue: All-Star Collection: 80+ Recipes from your Favourite Chefs by Ellie Studd and Sam Studd
There are 6,266 online recipes available from Delicious Magazine (Aus).
---
EYBDigital Previews
Recently, we uploaded our 1,405th EYBDigital Preview where a selection of full sample pages are available including the titles below.
Learn more about EYBDigital Previews.
Note: To learn why you cannot add all EYBDigital Preview recipes to your Bookshelf, please read this Help page.

---
Cookbook Giveaways
Click on the Blue Link Below to Enter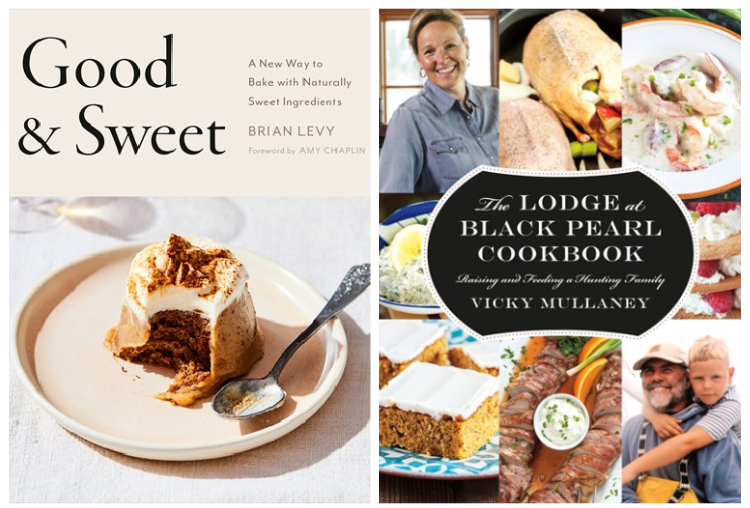 Enter our worldwide giveaway to win one of two copies of Good & Sweet: A New Way to Bake with Naturally Sweet Ingredients by Brian Levy. Contest expires September 29th, 2022.
Enter our worldwide giveaway to win one of two copies of The Lodge at Black Pearl Cookbook by Vicky Mullaney. Contest expires September 30th, 2022.
The cookbook giveaway roundup shares all current giveaways including those open worldwide and to other regions.