This week: Baking, baking, and more baking; recipes; EYBD Previews and more
September 16, 2022 by Jenny
It must be the promise of autumn here in the Northern Hemisphere and the fact that The Great British Bake Off is back, because my mind has been on all things baking.
I came across this article that features the best 100 baking blogs and websites to follow which also includes links to vegan, eggless, paleo, pie specific sites, etc. I particularly love the breakdown by types of baking (cake, pies, vegan etc) and country where the blogger is located.
A few of my favorites are:
Eat Your Books indexes eight baking specific blogs – almost all of which are on the best blog list above.
How many of our Members have started their baking plans for this season? Is it too early to think about holiday baking? I say, never!
---
The last week on Eat Your Books
Since our last roundup, Darcie has written these articles:
Darcie's weekly food news antipasto is shared every Sunday and the tag #foodnews brings up these information-packed posts from the most current to the first one. Darcie can be followed on Instagram at darcie_bakes.
Since our last roundup, I have posted the following:
My Instagram is thecookbookjunkies.
Jenny and the EYB Team
---
Recently Indexed Titles
Our team of member and pro indexers are working hard indexing titles, both new and old. Below are just a few highlighted titles. A reminder: newly indexed titles will always show up at the top of the EYB Library and your Bookshelf so you will always know which titles have just been indexed. Recent indexed magazines can be found here. For information on member indexing, please see this roundup with more details.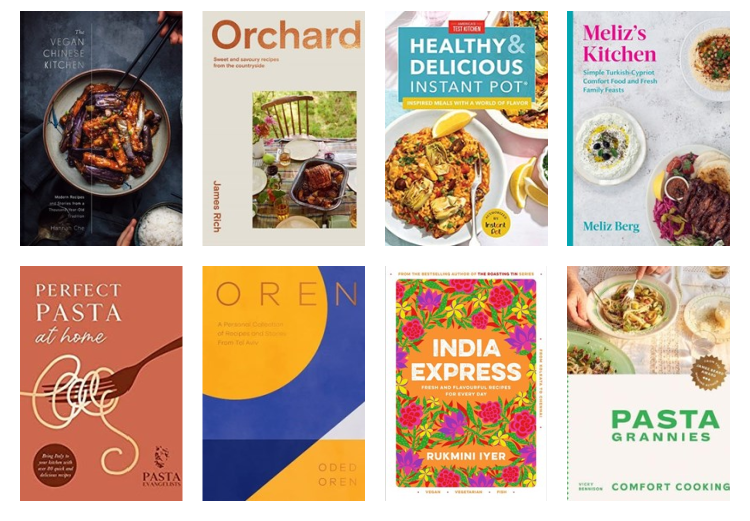 ---
Member Photo of the Week
Garlic bread egg in a hole with mushrooms from I Dream of Dinner (So You Don't Have To): Low-Effort, High-Reward Recipes (page 53) by Ali Slagle submitted by member Lots_of_fun_nyc
Have you uploaded any of your own photos yet? Learn more! Please remember to update your profile with your Instagram name if you would like to be tagged in any photos that we share!
---
Featured Online Recipe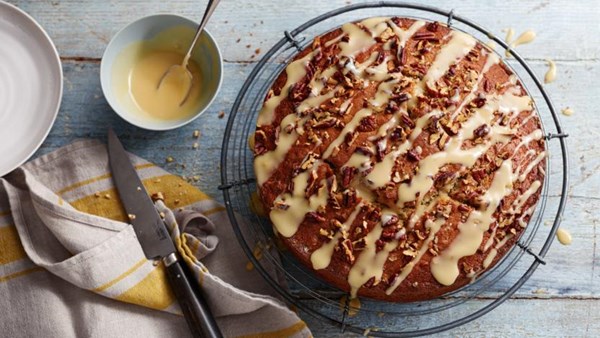 Banana and maple syrup cake from Complete Home Comforts: Over 150 Recipes from the Hit TV Series by James Martin
---
EYBDigital Previews
Recently, we uploaded our 1,392nd EYBDigital Preview where a selection of full sample pages are available including the titles below.
Learn more about EYBDigital Previews.
Note: To learn why you cannot add all EYBDigital Preview recipes to your Bookshelf, please read this Help page.

---
The cookbook giveaway roundup shares all current giveaways including those open worldwide and to other regions.