Last chance to download Fine Cooking recipes
September 9, 2022 by Darcie
Back in 2020, we wrote about DotDash Meredith's acquisition of Fine Cooking, which was marred by the disappearance (and subsequent re-emergence) of the FC website. Earlier this year, we learned that Fine Cooking was ceasing publication, and surmised that the website would eventually be taken down. Now, that day has come, with the Fine Cooking website set to shutter for good on September 15.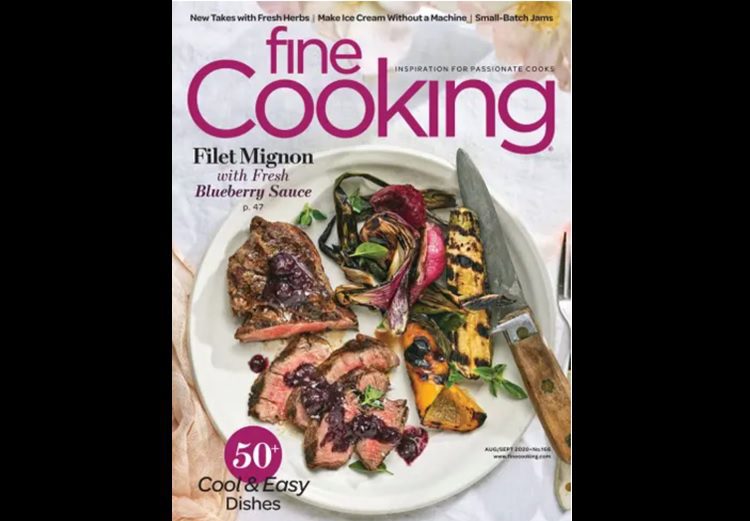 The site states it simply: "There's no easy way to say it so we'll just come out with the news: On September 15, FineCooking.com will be shutting down for good. But we want to give you an opportunity to save all those recipes you've loved over the years." They lay out the steps to take to save your favorite recipes as PDFs.
I tried a few and it worked pretty well, although it doesn't always give the publication date for the recipe in case you have the magazines and want to refer to that issue. However, if you browse recipes in the EYB Library and follow the link from the magazine's index, it will provide the issue date. The recipe links all seem to work at this time, however, the viewable digital issues that used to be on the site are gone (and have been for some time).
This announcement serves as a wakeup call that you cannot rely on any recipe website maintaining its presence forever, so find a way to save your favorite recipes for posterity. I think this is why cookbooks continue to be an enduring medium; you don't have to worry about the recipe vanishing into thin air. It's certainly one reason I continue to collect cookbooks. I also prefer to read from a page rather than a screen, plus I don't have to worry about whether the battery is almost dead. Long live cookbooks!
UPDATE: When the site does shut down, please DO NOT report broken links on these recipes as we will be taking care of that internally.