Diana Kennedy, champion of Mexican cuisine, has died age 99
July 24, 2022 by Darcie
We have just learned that Diana Kennedy, who reigns as one of the top authors in the EYB Library, holding two of the top ten spots for Mexican cookbooks, has died at the age of 99.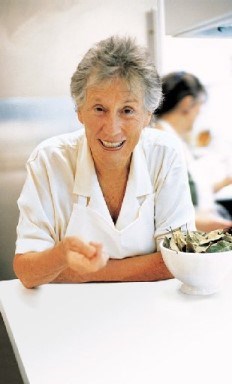 Born in England, Kennedy moved to Mexico in the 1950s with her husband Paul. Once there, she began to chronicle Mexican cooking and plant life. This exploration sparked the publication of a cookbook, Cuisines of Mexico, which remains a much-heralded reference work decades after its publication, plus several successive books, all about Mexican food and ingredients. Kennedy was honored by both the Mexican government (Order of the Aztec Eagle) for her work in documenting and preserving regional Mexican cuisines, and the British government (Order of the British Empire) for furthering cultural relations between the countries.
It would difficult to imagine anyone who has as much passion for Mexican cooking as Kennedy did throughout her life. Following her husband's death from cancer in 1966, she began hosting Mexican cooking classes at the urging of Craig Claiborne. This led to many repeat trips to Mexico and to Kennedy purchasing a home and farm Zitacuaro, about 100 miles west of Mexico City. It was there that she continued her lifelong goal of saving native plants from extinction and documenting little-known regional Mexican cuisine.
Her cookbooks were the result of years of travel and study within the country, both of its food and its plant life. Although she is often referred to as a "culinary anthropologist," she preferred the term "ethno-gastronomer". Her forthright manner, which bordered on bluntness, put off some people, including one reporter who described her as "prickly". But Kennedy's proclamations were a reflection of her intense desire to get everything exactly right. She worried that young chefs who flocked to Mexico in recent years weren't using native Mexican ingredients properly. "Many of them are using it as a novelty and do not know the things that go together," she said. "If you are going to play around with ingredients, exotic ingredients, you've got to know how to treat them."