Get paid to eat state fair foods
July 21, 2022 by Darcie
If there's one thing that most Americans can agree on, it's that eating food on a stick is wonderful. From Pronto Pups (corn dogs) to fudgesicles to fried pickles, we love our state fair foods, most of which have been configured to fit on sticks to make it easier to carry them around the vast fairgrounds found in county seats and state capitals across the nation. We usually shell out big bucks to consume these treats, but one hotel chain is offering to pay a social media-savvy family $15,000 to eat their way across state fairs this summer.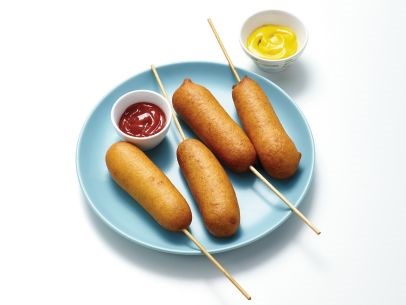 AmericInn by Wyndham is searching for the ideal family to attend at least three prominent Midwest state fairs in one week, of course sharing their experiences – including the foods they eat – on social media. In exchange for this influencer activity, AmericInn will give the winning family $5,000 cash, $10,000 in travel credit, plus AmericInn-branded clothing to wear on their trip and an upgrade to Wyndham Rewards Diamond membership.
The contest is open until August 3, with AmericInn searching for a "social-media savvy family with active social media accounts," with TikTok and Instagram preferred. (Parents or guardians must be at least 21 years old, U.S. residents with a valid federal or state-issued ID.) If you think your family fits the bill, you can enter by submitting a short essay or video application (videos preferred), showing off your unique style.