Food news antipasto
June 26, 2022 by Darcie
Unfortunately (or perhaps fortunately) for our readers, we failed to report on a limited-edition popsicle flavor that was available earlier this week in Canada. The flavor was certainly not run-of-the mill: the condiment company French's created ketchup-flavored ice pops and distributed them at three different Canadian locations from 22-24 June. If any of our readers was able to snag one, please do report on how it tasted.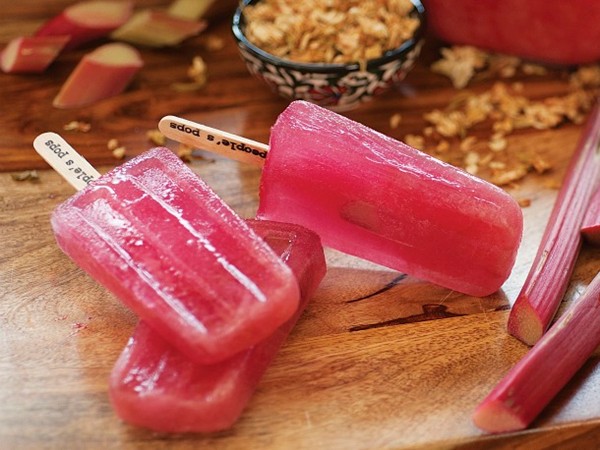 Looking for some food-related reading for that beach vacation or those long winter evenings? Head over to Civil Eats, where they have compiled a list of 24 new food and farming books to fit whatever reading situation you have in mind, even if it's just an escape from current events. The volumes include everything from cookbooks (our favorite) to memoirs to thoroughly researched histories and more.
Australians recently lost a unique voice in the culinary sphere, Darrell Beveridge, creator of the popular food blog Cook Suck. Chloe Sargeant, Darrell's one-time girlfriend and a fan of the irreverent blogger, penned an eloquent tribute to him for The Sydney Morning Herald. Sargeant says that Beveridge possessed an "incredible ability to pinpoint, within a simple photo of food, the inadequacies of societal norms keeping us from a fair and equitable world."
Most food television programs of late have been reality shows, how-to cooking shows, or limited series focusing on historical figures. A new program from Hulu is taking a different approach, offering a completely fictionalized world that focuses on both interpersonal relationships and the challenges of running a restaurant. Called The Bear, the show "follows Carmen "Carmy" Berzatto as he returns to Chicago after a brief (but successful) turn in the world of fine dining," having cooked in some of the world's best kitchens. He come back to his home city to take the reins of a sandwich shop that was owned by his brother who died unexpectedly. Eater's review says The Bear "what may be scripted TV's most authentic portrayal of life inside a failing restaurant."
The latest trend in alcohol is something that I never expected to see but wish I would have invented: canned cocktails. As Gourmet Traveller explains, these drinks are what happens when you take "the spritzy, easygoing flavours – and convenient portability factor – of hard seltzers; and combine them with the complexity and booze know-how of bottled cocktails. GT lists some of their favorite Australian brands that will be coming your way soon.