Ice cream has gone to the dogs
June 20, 2022 by Darcie
Move over, puppuccino, there's a new game in town. The market for doggie treats that echo human ones is exploding, and the latest entrant is ice cream made specifically for your pampered pooch. Last year Ben & Jerry's debuted a doggie ice cream, and Aldi UK recently announced it is two varieties (apple and vanilla). Salty Paws, which originated in Delaware and is furiously spreading via franchise across the mid-Atlantic and beyond, is solely dedicated to the product – no human ice cream is served there.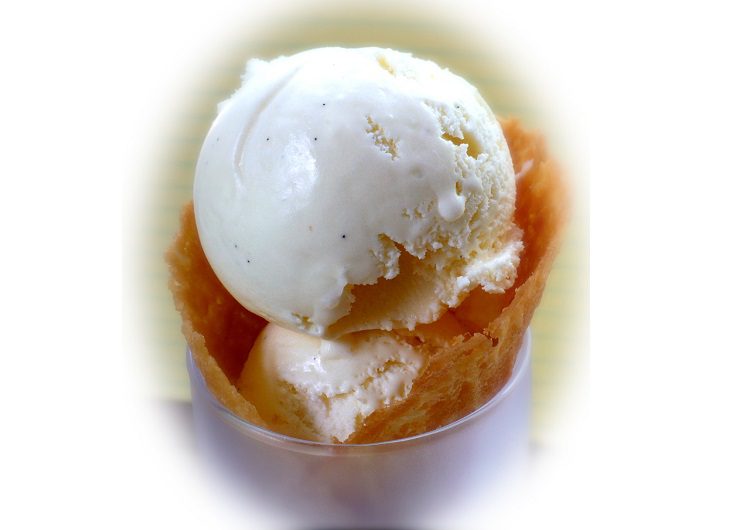 Although doggie ice cream, which is often formulated differently than the human stuff due to many dogs having lactose intolerance, is currently the hottest (coolest?) ticket in town, the product itself is decades old. William Tyznik, the late Ohio State University professor and animal nutritionist, created a vanilla ice cream product for dogs in 1979, naming it Frosty Paws. It was more of a healthy treat than regular ice cream because it cut back on the sugars and used soy flour and delactosed whey.
Doggie ice cream is part of a larger trend of the "humanification" of pet food, which The Atlantic chronicled in 2018. Many, if not most, of today's pet products are much more about the pet owners rather than the pets. Most dogs don't care if you take them to a fancy doggie ice cream store or if you just give them an old-fashioned Milk Bone, but people want to spoil their fur babies, so they will spend gobs of money on treats, clothing, toys, accessories, and more. (I am not judging, I spend a silly amount of money on cat treats and toys.) There are even canine and feline influencers hawking the products on Instagram. While some people might scoff at these trends, it shows how important our pets are to us; they are an integral part of our families. Treat your pup to a doggie ice cream cone if you can – you know he's a good boy and he deserves it.