Cinnamon and Salt by Emiko Davies – Cookbook Giveaway
June 16, 2022 by Jenny
Enter our US/UK/AU/NZ giveaway to win one of three copies of Cinnamon and Salt: Ciccheti in Venice: Small Bites From The Lagoon City by Emiko Davies.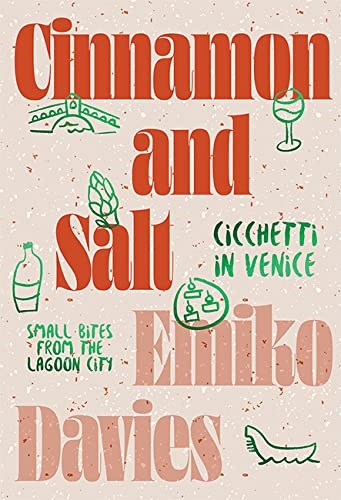 Emiko Davies is one of my favorite cookbook authors. Her style of cooking and writing provides comfort and as always with her books they take you to whichever region Emiko is focusing on (mostly Italy). See my previous reviews on certain of her titles: Torta della Nonna; Tortellini at Midnight; and Florentine.
Emiko's latest cookbook is titled Cinnamon and Salt: Ciccheti in Venice: Small Bites From The Lagoon City. Cicchetti (pronounced chi-ke-tee) are little morsels; think of them as appetizers but cicchetti are undeniably, distinctly Venetian and a delicious nod to Venice's casual way of life.
In Cinnamon and Salt, Emiko explores the rich history of Venice and its long relationship with cicchetti, detailing more than sixty classic and modern recipes, from fried to sweet and from small plates to drinks. Try Sweet and sour radicchio, or Mackerel, walnuts and black olive pâté. Indulge in Venetian soft-shell crab before moving on to Rose petal jam. You'll even find recipes for a spritz, a bellini and a thick hot chocolate.
Our

takes you inside this beautiful book and features the following


This book is a dream especially for those of us who love all things Italian. I fall into that category but also prefer eating the small plate way. My ideal meal would be a selection of plates with a variety of bites instead of a composed meal. Excuse me, now, I'm going to take this lovely book and escape to Venice.
Emiko's books are this month's cooking options in our EYB Cookbook Club.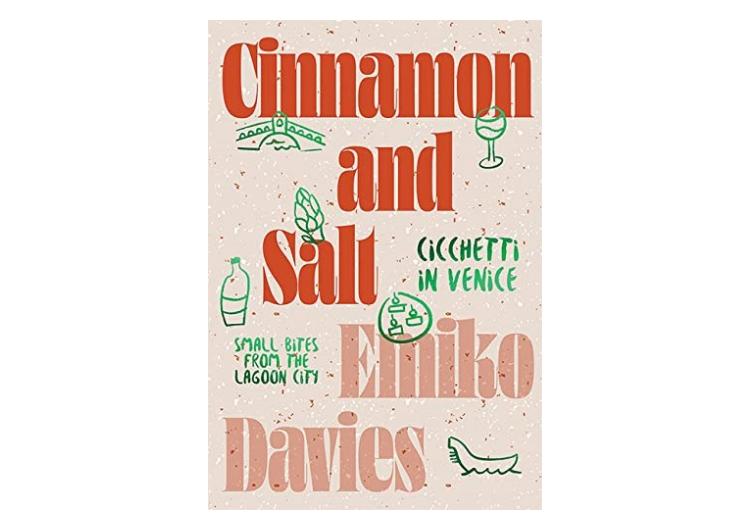 Special thanks to the publisher for providing three copies of this title in our promotion. Entry options include answering the following question in the comments section of this blog post.
Which recipe in the index would you like to try first?
Please note that you must be logged into the Rafflecopter contest before posting or your entry won't be counted. For more information on this process, please see our step-by-step help post. Once you log in and enter your member name you will be directed to the next entry option – the blog comment. After that, there are additional options that you can complete for more entries. Be sure to check your spam filters to receive our email notifications. Prizes can take up to 6 weeks to arrive from the publishers. If you are not already a Member, you can join at no cost. The contest ends at midnight on August 27th, 2022.
a Rafflecopter giveaway