Favorite road foods
June 10, 2022 by Darcie
Jane, Jenny, and I will be attending the James Beard Foundation Cookbook Awards ceremony this Saturday in Chicago. This will be my first major trip in two years, and I am looking forward to it – not only because I will be seeing two of my favorite people and attending the JBF ceremony, but because I will be able to eat my favorite road trip foods.
Because I travel infrequently, I indulge when I am flying or driving cross country. When flying, I hit up my favorite airport bars and restaurants (a nervous flyer such as myself can benefit from a well-timed wine flight), and when driving I eat all manner of sketchy, grossly unhealthy, and absolutely delicious things. Calorie counts are not considered.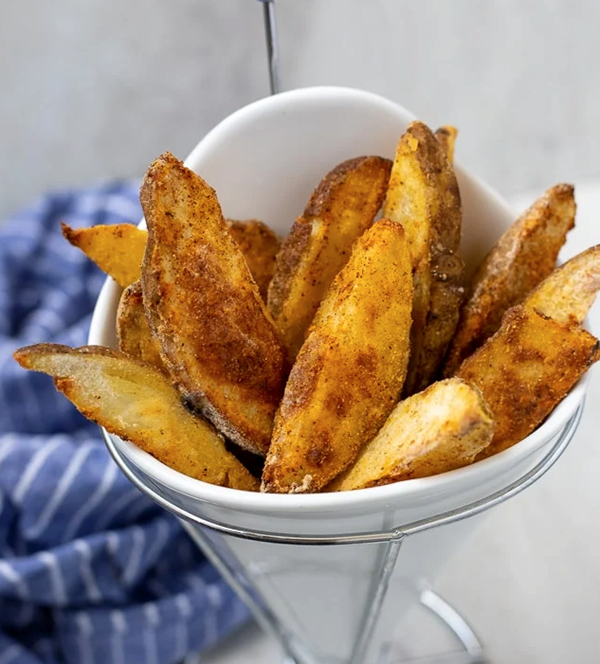 If you have driven on interstate highways across the US, you are familiar with the massive truck stops that offer a sundry selection of chips, candy bars, hot dogs, pizza, ice cream, and other junk foods. I look for limited edition candy bars (mint Kit Kat was my last discovery) and will also try regional treats when I spy them, like Jojo potatoes. Truck stop coffee also keeps me revved up from stop to stop, and I am thankful that most places have anted up to higher quality coffees than they had in years past. (According to over the road truckers, Pilot truck stops have the best coffee.)
I also use road trips as an excuse to eat fast food. While it is possible to find healthy items even at truck stops, where is the fun in that? It is much more pleasurable to have a Culver's Deluxe burger and a scoop of frozen custard. If I see a Krispy Kreme on my travels, I will slide in for a fresh plain glazed doughnut, especially if the Hot sign is lit. (I have already confirmed that there are two Krispy Kreme locations near Chicago. Woohoo!)
No road trip would be complete for me without a bag of salted sunflower seeds. If I am feeling feisty I will get the dill pickle-flavored seeds. They are my go-to snack, serving double duty as being both tasty and a way to stay awake when driving on long, straight stretches of highway in flat land (it is always amazing to see how much land is devoted to growing field corn in the Midwest US). What are your favorite road trip foods?