A lazy person's guide to smoking
May 28, 2022 by Darcie
My husband is one of those old-fashioned "lump-hardwood-charcoal-is-king" kind of barbecue smoking dudes. There is no denying that his old-school methods turn out wonderful smoked chickens, turkey breasts, ribs, briskets, and pork butts. However, the work involved is not insignificant, there is a lot of fussing and fiddling to be done, and that means we do not get to enjoy these smoky delights very frequently. That is why I am making sure that my husband reads the recent New Yorker article by Helen Rosner in which she sings the praises of the propane smoker.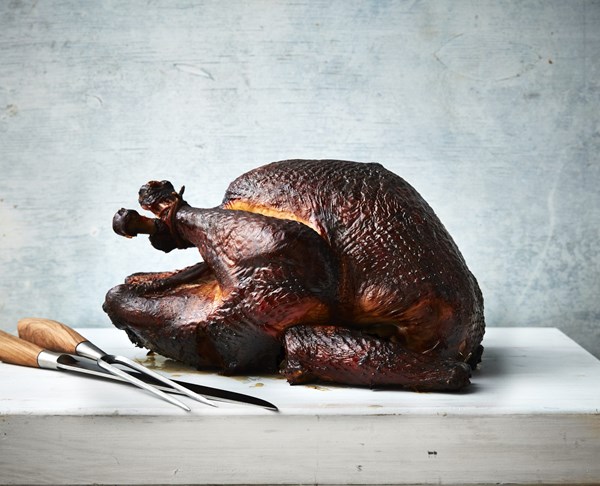 "A propane smoker might not prompt the hard-core smoke fiends to doff their caps and greet you as a brother pitmaster. But it will smoke your food, and do so marvellously, and that's what matters," Rosner extols. She is not the only one who thinks that propane smokers are wonderful. None less than barbecue guru Meathead Goldwyn says they are great devices for backyard smoking. "I love propane smokers, and I'm probably the only Barbecue Hall of Famer who will say that aloud" he said.
Rosner pokes a bit of fun at the 'bro' culture associated with barbecue/smoking enthusiasts before turning to the nuts and bolts of how propane smokers work. She also provides some advice on how a little effort combined with the user-friendly device can turn out impeccable smoked meat, vegetables, and more.
There are plenty of cookbooks that go into great depth on how you can make your own barbecue pit or that devote pages on how to make your own hardwood charcoal, and doing those things can be immensely satisfying. Getting dinner on the table without building a concrete edifice that takes up a significant chunk of your real estate is also satisfying, and if using a propane smoker makes that happen more often I too will join Team Propane. I just have to convince my husband that it's his idea.