Jane and I talk cookbooks with TASTE
May 27, 2022 by Jenny
Recently, Jane and I had the pleasure of speaking with Matt Rodbard of TASTE to discuss our favorite topic – cookbooks – on the TASTE podcast. The first portion of this podcast features Ji Hye Kim, one of Food & Wine's new best chefs of 2021 and we bring up the rear of the podcast.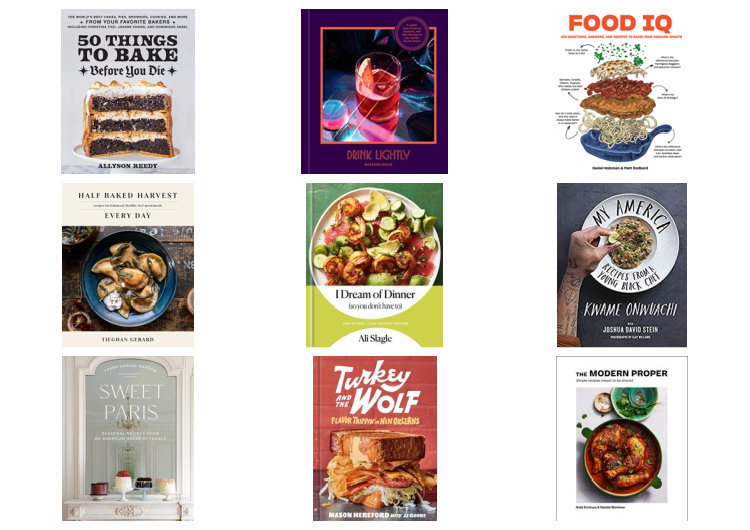 We discussed spring titles, cookbook trends and more! A few titles we discussed include Sweet Paris: Seasonal Recipes from an American Baker in France, Half Baked Harvest Every Day; The Modern Proper: Simple Recipes Meant to Be Shared; My America: Recipes from a Young Black Chef; Drink Lightly; 50 Things to Bake Before You Die; Turkey and the Wolf: Flavor Trippin' in New Orleans; Eitan Eats the World (TASTE's podcast with Eitan); Shaq's Family Style; and of course I had to bring up Matt's latest title: Food IQ: 100 Questions, Answers, and Recipes to Raise Your Cooking Smarts.
It was great fun and you can hear the excitement in our voices when we talk cookbooks. Hopefully, we will do this again come fall/autumn. To keep up with what is happening at TASTE, please subscribe to their newsletter here.