Food news antipasto
May 22, 2022 by Darcie
Chef and philanthropist José Andrés is always in motion. Whether he is flying to the latest disaster scene or hosting a bipartisan gathering of Senators to discuss ways to solve world hunger, he is busy trying to find solutions to seemingly intractable problems. Veteran Hollywood producer Ron Howard followed the globetrotting chef for a year to make a documentary on Andrés and his nonprofit World Central Kitchen. Titled "We Feed People," the program premieres on May 27 on Disney Plus.
Have you been feeling a little off recently? Perhaps it's because we are in an astrological phase known as 'Mercury retrograde,' which is alleged to bring with it confusion, delay, and frustration. Kraft Mayo is providing folks with something to help them through this phase (which ends June 2) by offering what they are calling 'Mayo Readings.' The company has enlisted comedian David Ebert to be the initial 'Mayo Reader,' which means "personalized interpretations of, uh, the way people slather mayonnaise across a slice of bread." If tea leaves work, why not mayonnaise?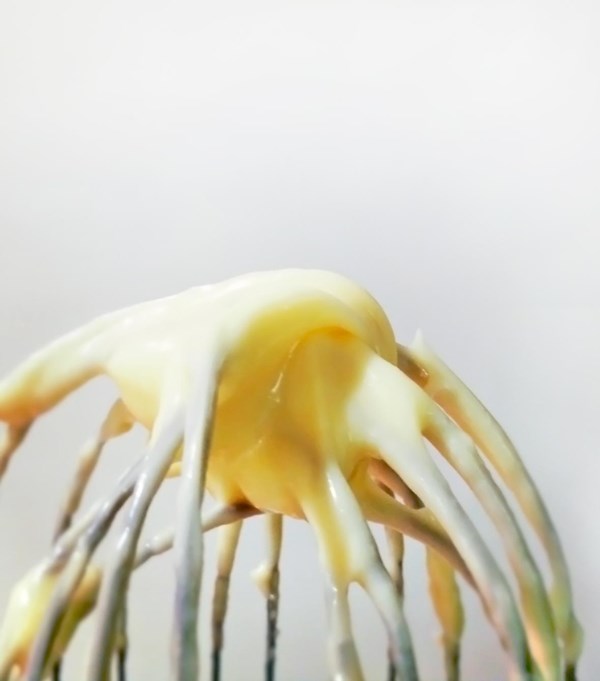 Le Creuset is back again with a product that you are going to want to add to your collection, but it's not a new type of pan or a stunning new color. Nor is it any kind of 'themed' cookware. Instead, the new product is a fresh take on an common item: the trivet. Le Creuset kicks it up a notch by adding magnets to an acacia wood trivet. This allows the trivet to remain attached to the pan while you transport it from the kitchen to the dining room. For those who missed the first go-around, the L'OVEn collection is back!
Food prices have been rising at levels not seen for decades, creating big problems for people living on the margins and headaches for those of us who are more able to absorb the costs. While we all hope that prices would soon stabilize, according to the Governor of the Bank of England, the worst could be yet to come. Andrew Bailey is troubled by what he is seeing in the Ukraine conflict, and worries that if that country is not able to export wheat and seed oils due to a blockage, the result could be 'apocalyptic' food shortages.
Since I don't want to be known as someone who spreads only gloom and doom, this next segment features much more positive information. The Independent's Syraat Al Mustaqeem has assembled a guide on the best bakeries to visit when traveling in the UK and Europe. Featuring ten boutique shops from England to France to Hungary, the story will have you fantasizing about planning an amazing bakery-hopping trip (or maybe that's only me).
If you have watched the HBO Max series "Julia", you can see a (somewhat fictionalized) account of the step that Julia Child took in becoming a bestselling cookbook author. A lot has changed in the industry since then, and what it takes to get a cookbook deal is vastly different today, says Deborah Reid, writing for Eater. Reid looks into what is vital for someone to strike a deal in the modern era, often including a large social media following.