Snackable Bakes Cookbook Giveaway
May 18, 2022 by Jenny
Enter our worldwide giveaway to win one of two copies of Snackable Bakes: 100 Easy-Peasy Recipes for Exceptionally Scrumptious Sweets and Treats by Jessie Sheehan.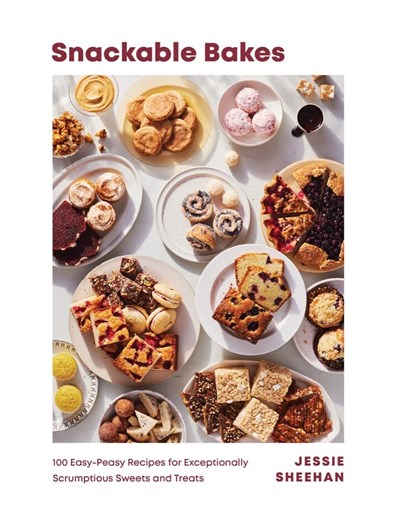 Jessie Sheehan is the author of three cookbooks: Icebox Cakes: Recipes for the Coolest Cakes in Town; The Vintage Baker: More Than 50 Recipes from Pecan Butterscotch Curls to Sour Cream Jumbles and now Snackable Bakes: 100 Easy-Peasy Recipes for Exceptionally Scrumptious Sweets and Treats which was published this month.
Jessie has a firecracker personality and her passion for baking is contagious. In Snackable Bakes, she shares over 100 simple-yet-delicious recipes, achievable with only 15 to 20 minutes of work and 10 ingredients or fewer. Because admit it – when you want a snack, you want it quick (and easy).
From Easiest ever (no, really) rainbow sprinkle snacking cake with cream cheese glaze (which includes two variations!); Contest-winning (jumbo) peanut butter cookies; Oliver's simplest tiramisu; Pink grapefruit graham bars to Chocolate crème fraîche banana bread – there is something here for every craving.
There are three recipes online that you can try now:
Jessie has events scheduled to promote her book be sure to see if she is in your area. Note other author events added today in the US and UK.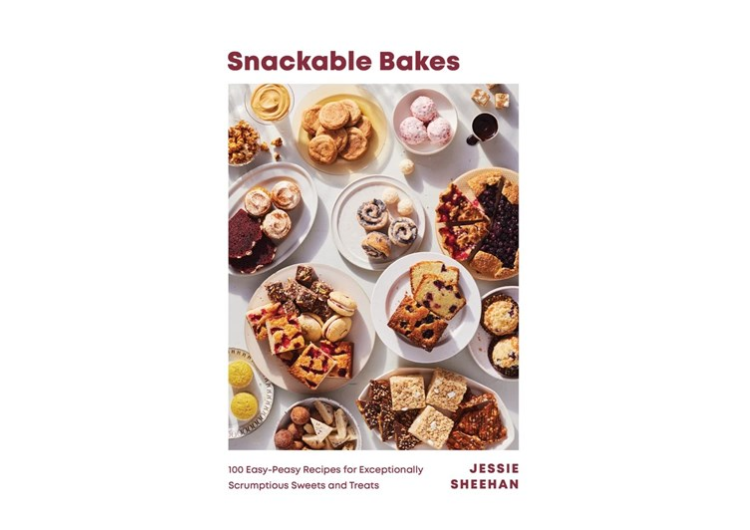 Special thanks to the publisher for providing two copies of this title in our promotion. Entry options include answering the following question in the comments section of this blog post.
Which recipe in the index would you like to try first?
Please note that you must be logged into the Rafflecopter contest before posting or your entry won't be counted. For more information on this process, please see our step-by-step help post. Once you log in and enter your member name you will be directed to the next entry option – the blog comment. After that, there are additional options that you can complete for more entries. Be sure to check your spam filters to receive our email notifications. Prizes can take up to 6 weeks to arrive from the publishers. If you are not already a Member, you can join at no cost. The contest ends at midnight on July 16th, 2022.
a Rafflecopter giveaway