This week: EYB Features, The Art of Eating prize, Fortnum & Mason Food Awards; recipes, giveaways and EYBD Previews
May 13, 2022 by Jenny
Last week, Jane announced that the search of your own Notes feature was live. Be sure to visit this post to learn more: Search your own Notes.
This week we want to remind our members about our Bookmarklet feature. Whenever you see a recipe on a food website that you like the look of, you can add it to your Bookshelf using the EYB Bookmarklet. Below we have shared instructions – most importantly make sure you add all the appropriate ingredients to the form – some members are adding a single ingredient! In order to avoid delays in Bookmarklet submissions, please refer to the indexing guidelines, so they'll be speedily approved.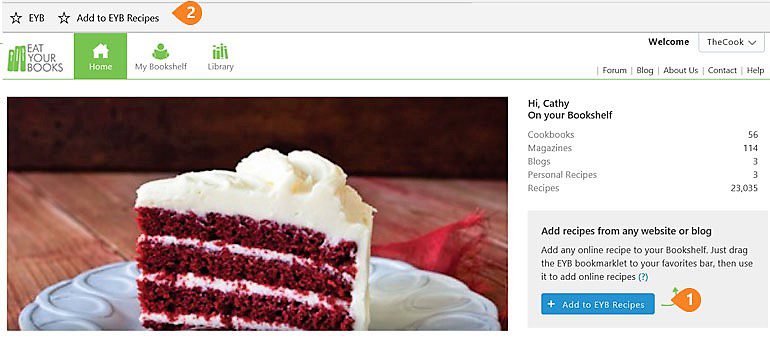 Go to your Home Page. Drag the Bookmarklet and drop it on to your favorites bar. To drag it you need to left click on the widget, hold the click down then move it to the bookmarks bar.
Depending on your browser type, it may look slightly different. If you cannot see the Bookmarklet on the Home page it may be that your screen size setting has excluded it. Try resetting the zoom to 100%. Whenever you see a recipe on a food website that you want to add to your Bookshelf, just click on the Bookmarklet and the EYB recipe index form will pop up. Make sure you are signed in to EYB before you do this.
For more instructions (how to install on an iPad, etc) and tips, see our Help section. This post shares links to new features and important information to get the most out of your EYB experience.
Please also remember that the EYB Library is for cookbooks and food/drink related titles only. Any other titles are filtered and not imported.
The last week on Eat Your Books
Since our last roundup, Darcie has written these articles:
Darcie's weekly food news antipasto is shared every Sunday and the tag #foodnews brings up these information-packed posts from the most current to the first one. Darcie can be followed on Instagram at darcie_bakes.
Since our last roundup, I have posted the following:
Please be sure to check our Calendar which has been recently updated this week. My Instagram is thecookbookjunkies.
Jenny and the EYB Team
Recently Indexed Titles
Our team of member and pro indexers are working hard indexing titles, both new and old. Below are just a few highlighted titles. A reminder: newly indexed titles will always show up at the top of the EYB Library and your Bookshelf so you will always know which titles have just been indexed. Recent indexed magazines can be found here. For information on member indexing, please see this roundup with more details.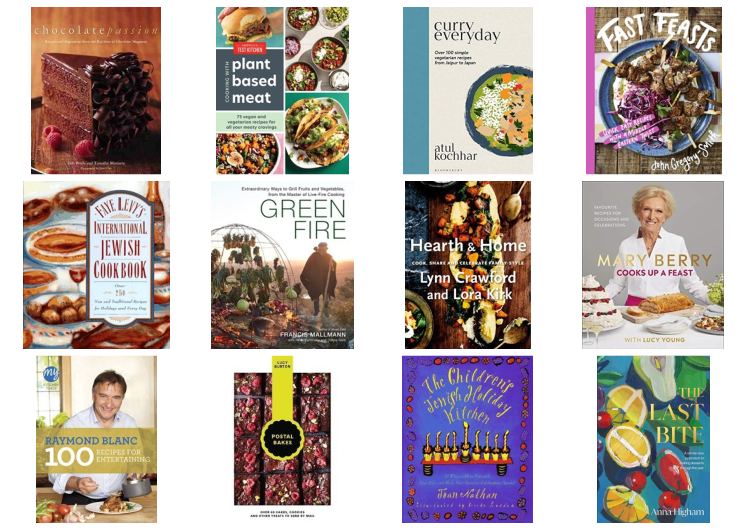 ---
Member Photo of the Week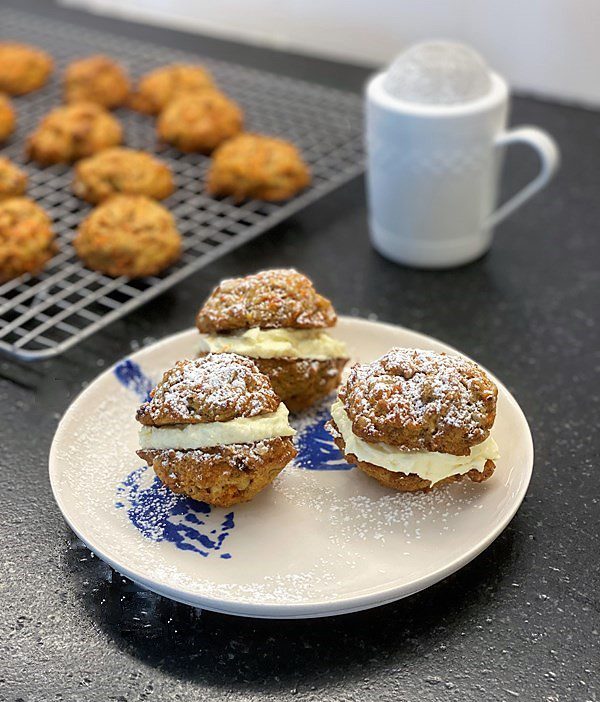 Carrot cake sandwich cookies from Ottolenghi Test Kitchen: Shelf Love (page 212) by Yotam Ottolenghi and Noor Murad submitted by member JulieCruz
Have you uploaded any of your own photos yet? Learn more! Please remember to update your profile with your Instagram name if you would like to be tagged in any photos that we share!
---
Featured Online Recipe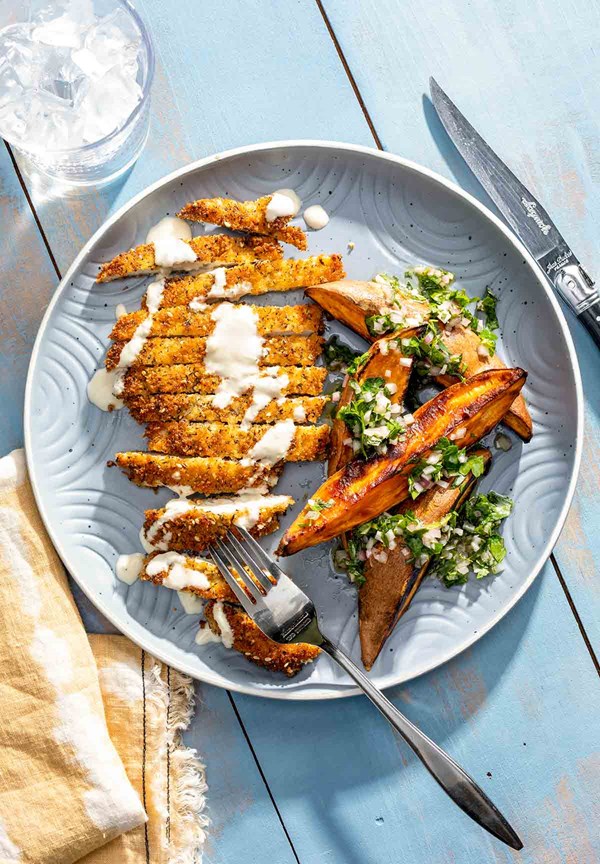 Crispy chicken schnitzel with panko from Leite's Culinaria by America's Test Kitchen Editors
Add Leite's Culinaria to your bookshelf for an additional 4,347 recipes
---
EYBDigital Previews
Recently, we uploaded our 1,338th EYBDigital Preview where a selection of full sample pages are available including the titles below.
Learn more about EYBDigital Previews.
Note: To learn why you cannot add all EYBDigital Preview recipes to your Bookshelf, please read this Help page.

---
Cookbook Giveaways
Click on the Blue Link Below to Enter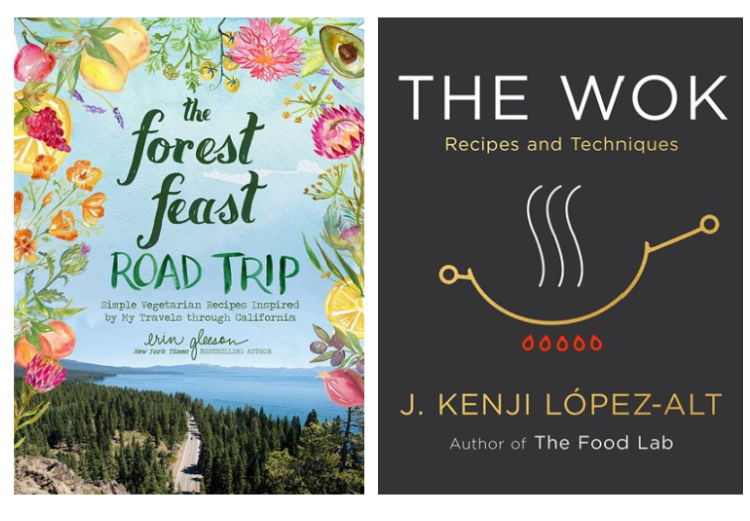 Enter our worldwide giveaway to win one of two copies of The Forest Feast Road Trip: Simple Vegetarian Recipes Inspired by My Travels through California by Erin Gleeson. Contest ends June 1st, 2022
Enter our worldwide giveaway to win a copy of The Wok: Recipes and Techniques by J. Kenji López-Alt. Contest ends June 5th, 2022
The cookbook giveaway roundup shares all current giveaways including those open worldwide and to other regions.