The Art of Eating Prize for 2022
May 11, 2022 by Darcie
The Art of Eating magazine first appeared in 1986 in the form of an eight-page black-and-white newsletter written by Edward Behr. After three decades in print, it transformed into a digital-only, advertising-free magazine with subscribers and contributors around the world. The magazine is about the best food and wine – what it is, how it is produced, and where to find it (farms, markets, shops, restaurants). For the past several years, The Art of Eating has offered a prize for the best food book of the year.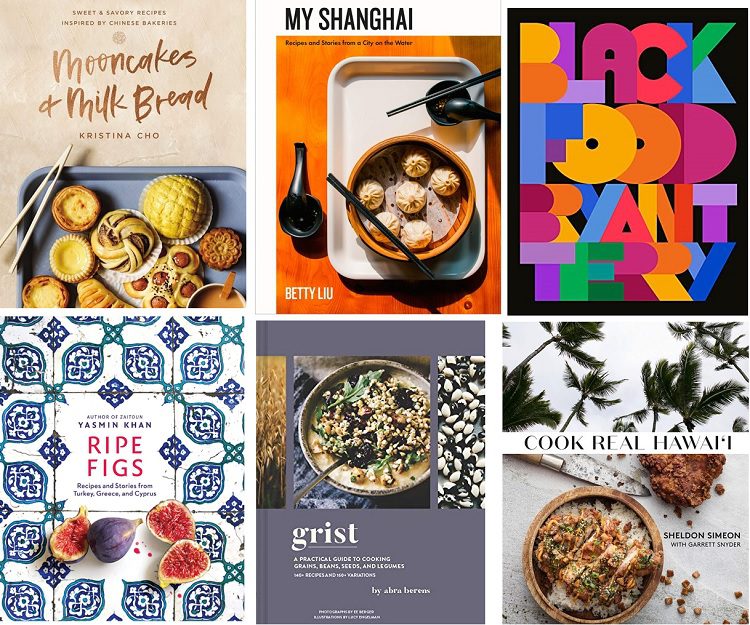 Qualifying books "must be aimed at a broad audience and must have been published in English in the United States in the calendar year preceding the awarding of the prize…The winner is decided by a panel of judges drawn from varied realms connected with food and drink." All of the judges for the prize are cookbook authors, many with award-winning titles of their own.
Early this year, The Art of Eating announced the dozen books in its longlist for 2022 honors (for books published in 2021). In April, the organization published its shortlist, and with only six books, it really is a short list. The nominees were Black Food by Bryant Terry, Cook Real Hawai'i by Sheldon Simeon and Garrett Snyder, Grist by Abra Berens, My Shanghai by Betty Liu, Ripe Figs by Yasmin Khan, and Mooncakes & Milk Bread by Kristina Cho.
This year's winner was announced today, and it is Bryant Terry for Black Food: Stories, Art & Recipes from Across the African Diaspora. He receives $10,000 and a specially crafted hand-wrought ladle, the "trophy" for this prize.