Explore the sweet-sour punch of tamarind
May 10, 2022 by Darcie
I first discovered tamarind while searching for pad Thai recipes years ago. Once I had purchased a brick of it, I explored other recipes that used this tropical fruit, finding that it was used in a host of cultures in both sweet and savory applications. When I saw that Food and Wine's Lara Lee recently posted a comprehensive guide to tamarind, I seized the opportunity to extol its virtues to a wide audience.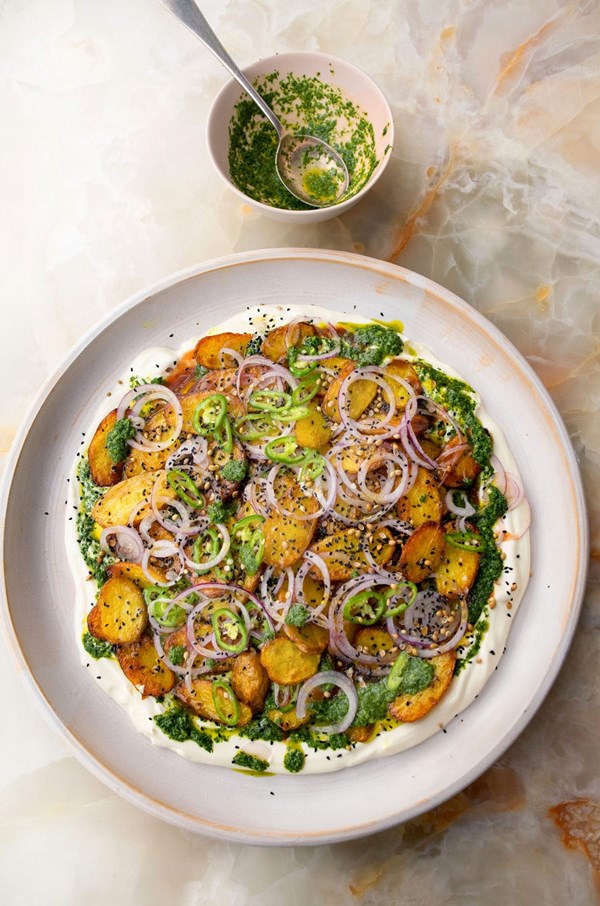 Lee provides both horticultural information and fascinating cultural history of the tamarind tree. First appearing in Africa, it has also been cultivated in tropical parts of Asia, the Caribbean, and Central and South America for centuries. While most of us are familiar with the pulp of the tree's fruit, this evergreen tree is much more versatile. The leaves and seeds are also used in culinary applications, and the tree is a source of lumber. It is sacred to many cultures and represents faithfulness and forbearance in Buddhism.
Since the article is titled "Sour Power," we are clued in from the beginning to the punch that tamarind offers. However, while sour notes are prominent, tamarind provides many subtle flavors as well, which Lee describes as "reminiscent of caramel and dried stone fruit." Tamarind is sold in many different forms: as a paste, in pods, concentrated, frozen, and powdered. Lee explains which of these preparations are appropriate for various types of dishes, which we can use as a guide when shopping for tamarind.
Below is a small sample of the 13,000+ recipes that use tamarind available in the EYB Library: