Another print domino falls
April 14, 2022 by Darcie
Since DotDash purchased Des Moines-based Meredith publishing late last year, they have shaken up the magazine behemoth with a slew of changes, not the least of which was shuttering the print editions of six magazines so far this year. We can add a seventh to the list, as DotDash Meredith just announced that it would end print publication of Martha Stewart Living Magazine, with the May issue being the last print edition.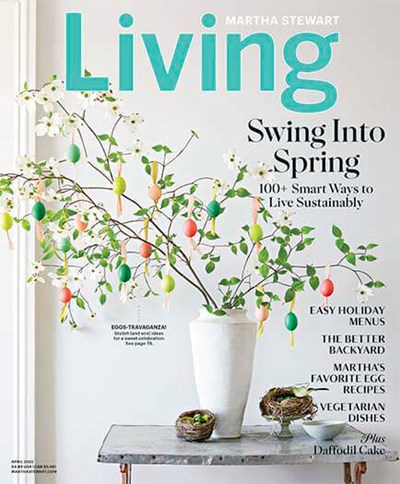 The magazine, which debuted over 30 years ago (1990), will continue as a digital-only publication. In an email to employees, Chief Business Officer Alysia Borsa said that the company will focus on growing the magazine's associated website, marthastewart.com. The switch to digital only is not expected to result in layoffs at DotDash Meredith's headquarters, although 20 New York City employees will be "impacted" by the change.
The other titles that ceased print editions this year include EatingWell, Entertainment Weekly, Health, InStyle, Parents and People en Español. The company's magazines that will continue to exist in print format, according to announcement made by CEO Neil Vogel last month, include All Recipes, Better Homes and Gardens, Food & Wine, People, Southern Living and Travel + Leisure. A spokesperson later clarified that Midwest Living, Successful Farming, and REAL SIMPLE would also be spared from the chopping block. Vogel has stated that the remaining titles would be printed on higher quality paper to create a "luxury experience".